Iranian Commander Calls Joint Naval Drill with Oman "Successful"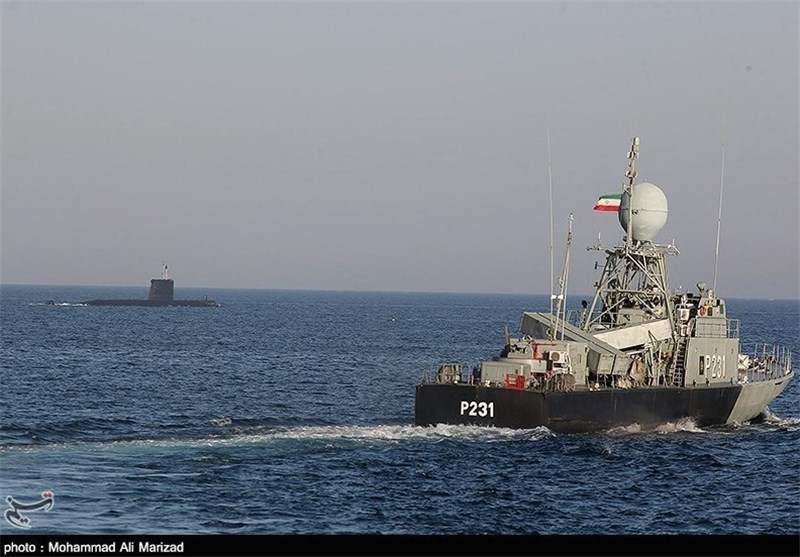 TEHRAN (Tasnim) – Deputy Chief of Staff of Iranian Armed Forces for Operational Affairs Brigadier General Mostafa Salami described the most recent joint rescue and relief naval drill with the Omani forces as successful, saying the joint exercises will continue in the future.
Speaking to reporters in Muscat on Wednesday, Salami emphasized that Iran-Oman joint wargames have been developing, and noted that all stages of the latest of such drills were held with "speed and precision".
Earlier on Wednesday, during a meeting in Oman's capital, Salami and Chief of Staff of Oman's Armed Forces Major General Ahmed bin Hares Al-Nabhani discussed military ties between the two countries, especially the fourth joint Iran-Oman military drills conducted in the Sea of Oman.
The two sides emphasized the importance of the two countries in the region and their significant roles in improving the security of the Sea of Oman and the Strait of Hormuz.
Salami, heading a high-ranking military delegation, is planned to attend the 11th Meetings of Iran-Oman Military Friendship Committee, which started on Sunday, April 6 and will end on April 11.
The naval forces of the two countries ended their fourth joint exercises in the Sea of Oman and the Persian Gulf on Tuesday morning.