Deal Reached to Cease Tensions between PGCC Members
TEHRAN (Tasnim) - Members of the Persian Gulf Cooperation Council agreed to end tension between Qatar and other members of the council over the Muslim Brotherhood.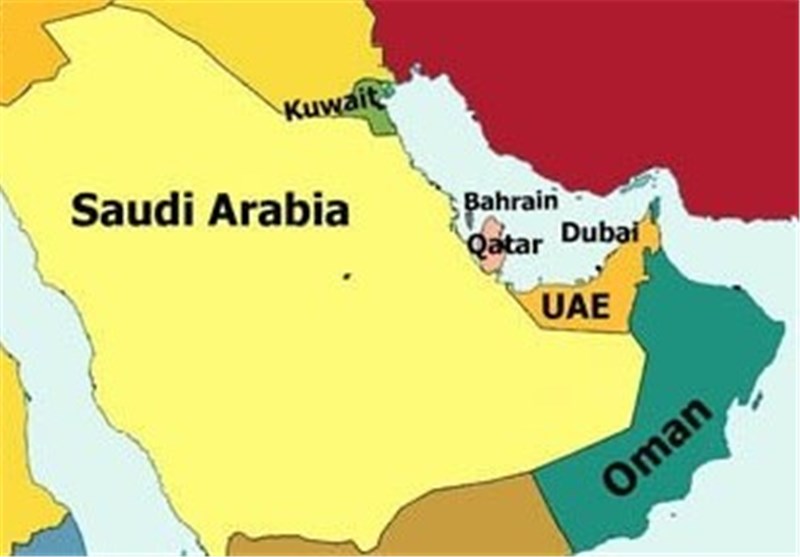 At an extraordinary meeting in Riyadh, (P)GCC foreign ministers agreed that the policies of member states should not undermine the "interests, security and stability" of each other, a statement said.
Such policies must also not affect the "sovereignty" of a member state, AFP reported.
Saudi Arabia, the United Arab Emirates and Bahrain recalled their ambassadors from Qatar last month, accusing it of meddling in their internal affairs and supporting the Muslim Brotherhood.
The three states said at the time that Doha had failed to comply with a commitment by Qatar's emir, Sheikh Tamim bin Hamad Al Thani, to non-interference, made during a summit in Riyadh last year with Kuwait's emir and the Saudi monarch.
During the tripartite meeting in Riyadh in November, Kuwait's emir Sheikh Sabah Al Ahmad Al Sabah sought to ease tensions between Saudi King Abdullah Bin Abdulaziz Al Saud and Sheikh Tamim.
On Thursday, the foreign ministers met for more than two hours at a Riyadh air base and agreed on an "implementation mechanism" to the November agreement, the PGCC statement said.
Tensions rose because Doha supported Egypt's president Mohamed Mursi while most Persian Gulf countries hailed his overthrow by the army last July.
Saudi Arabia and other Persian Gulf monarchies have long been hostile towards Mursi's Muslim Brotherhood, fearing that its brand of grass-roots activism and political Islam could undermine their authority.
Tensions that had been simmering for months peaked in early February when Abu Dhabi summoned Doha's ambassador to protest against "insults" to the UAE by Egypt-born cleric Yusef al-Qaradawi, a Qatari citizen.