Malaysian Plane Search in 44th Day, Sea Bed Scans Could End in Days
TEHRAN (Tasnim) - The search for missing Malaysia Airlines Flight MH370 entered its 44th day on Sunday as Australian search officials said a crucial series of sonar scans of the Indian Ocean floor could be completed within a week.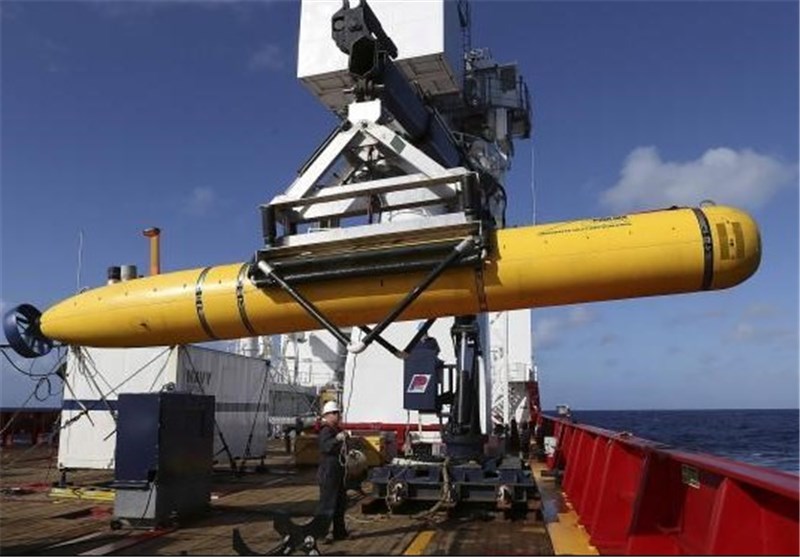 The air, surface and underwater search is now focused on footage taken by a US Navy deep sea drone, which has narrowed its target range to a tight 10-km (6.2-mile) circle of sea floor.
The Bluefin-21 autonomous underwater vehicle (AUV) has spent the past week scouring the remote and largely unmapped stretch of ocean floor some 2,000 km (1,200 miles) northwest of the Australian city of Perth for signs of the plane, which disappeared on March 8 with 239 people on board.
According to Reuters, the remote controlled submarine is now in its eighth deep sea mission with no sign of wreckage so far. The drone has searched about half its targeted area, the authorities said on Sunday.
The Malaysian government has said the search is at a "very critical juncture" and asked for prayers for its success. Malaysian Acting Transport Minister Hishammuddin Hussein has also said the government may consider using more AUVs in the search.
After almost two months without a sign of wreckage, the current underwater search is centered on an area where one of four acoustic signals believed to be from the plane's black box recorders was detected on April 8.