Politician Blames US for Italy's Faltering Position in EU
TEHRAN (Tasnim) – Leader of an Italian political party pointed the finger of blame for Italy's position of weakness in the European Union at the US administration, accusing the White House of leaving Italy in the hands of "unscrupulous bankers".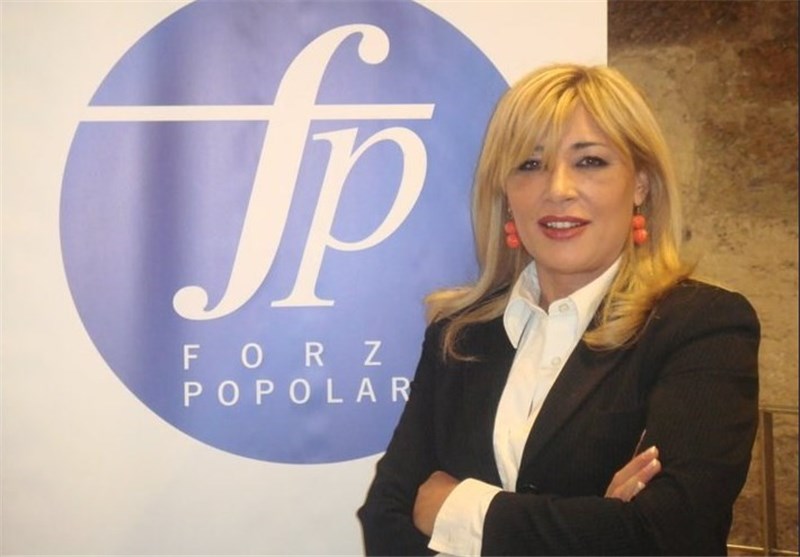 In an interview with the Tasnim News Agency, Laura Chiatroni Madrigali, leader of Italy's "Forza Popolare" party, elaborated on the latest political developments in her country, stressing that a series of outside policies, mainly orchestrated by the US, have negatively affected the political processes in Italy.
As regards her country's standing in Europe and Washington's impact on Rome's financial and political developments, Madrigali said, "Italy is too many years in a position of weakness in the European Union, because of the foreign policy of the US administration that has left us in the hands of unscrupulous bankers. It 'also true that these unscrupulous bankers have already changed three prime ministers in Italy, as if they were puppets."
"But" she added "just when you are weaker a strong friend can change the situation."
This comes after 39-year-old Matteo Renzi took office in February as Italy's youngest prime minister. He succeeded former Premier Enrico Letta, who was forced to resign following a party coup. And last year, scandal-plagued tycoon and ex-premier Silvio Berlusconi had been booted out of parliament after a conviction for tax fraud.
Madrigali also expressed the hope for stronger diplomatic ties between Tehran and Rome, saying "friendship" between the two nations will thwart the plots that aim to disrupt the two countries' bilateral relations.
Madrigali pointed to the prospect of relations between Tehran and Rome, and added, "I am confident in the turning point of the Iranian nation with Hassan Rouhani, and I hope with all my heart that the friendship between Italy and Iran could give pause to all those who thought they could use our country as a rug."
"If Iran did an effort to…establish stable and favorable trade agreements with Italy, it would certainly be a useful political-diplomatic-reaching, the most intelligent that you could do, that can bring prosperity and peace," she explained.
Madrigali further touched upon her country's technological and industrial achievements, and noted, "In Italy we have a lot of patented technology not yet industrialized. We are leading the way with care through stem cells, I am referring to the professor Vannoni's Stamina protocol. Vannoni is candidate in the European elections with me on the same list 'Io Cambio'. With a partnership, it certainly would open up major commercial areas. Italy is a gateway to and from Europe for all nations."
She finally expressed enthusiasm for a visit to Iran, and announced, "If Iran will do me the kindness to invite me I will be very glad to come. I would like very much to visit Persepolis and the mirrored mosques of Shiraz. I'm afraid Mr. Renzi is not interested in nor Iranian beauties to bring the Italian companies in Iran at this moment. I think it's too busy doing his interests."