Families Refuse to Bury Dead in India's Assam
TEHRAN (Tasnim) - Relatives of those killed in India's northeastern Assam state refused to bury their dead, demanding that the state's chief minister, Tarun Gogoi, visit their area, according to local media reports.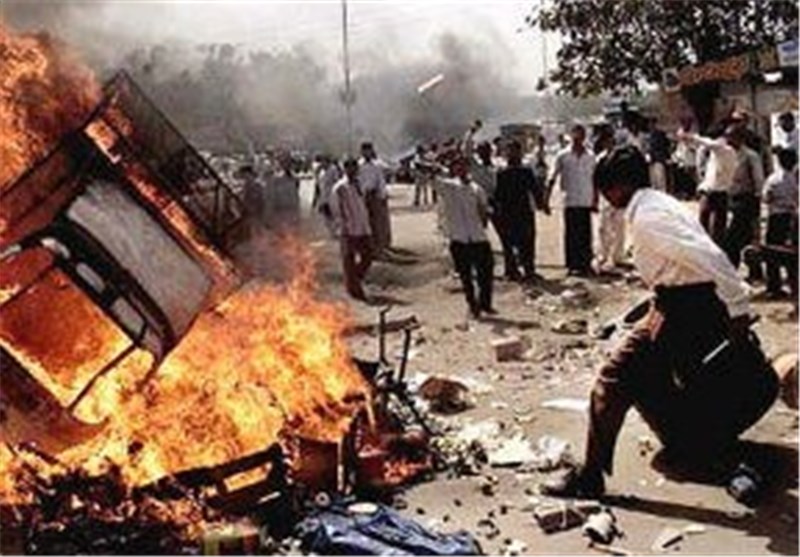 Authorities called in the army to restore order after suspected Bodo separatists killed at least 32 people from the minority Muslim community in two days of violence that began late on Thursday.
"Does our life have no value? We are only demanding that we are protected and we are not attacked and killed in future," villagers of Nankekhadrabari in Baksa district told reporters on Sunday, according to English daily Times of India.
"The district administration instead of providing violence-hit people security and protection, is now threatening to arrest us if we do not perform the last rites of our dead," the villagers alleged.
Rasida Khatum, who was injured in one attack, said the attackers made her and other 30-40 people stand on the riverside before they started shooting at them, Al Jazeera reported.
"I somehow managed to escape with my child, but they shot dead three people in front of my eyes, though many others have died too," she said from a hospital bed.
An indefinite curfew is under way in the wake of the violence blamed on rebels from the Bodo tribe, who have long accused Muslim residents of sneaking into India illegally from neighbouring Bangladesh.
Tensions have been high since a local Bodo leader criticised Muslims for not voting for the Bodo candidate, said Lafikul Islam Ahmed, leader of a Muslim youth organisation called the All Bodoland Muslim Students' Union.
Rebels from the National Democratic Front of Bodoland-S, who have been fighting for a separate homeland, are believed to have started the mayhem in twin districts of Baksa and Kokrajhar from May 1, the Times of India reported.
Thousands of people have fled their homes for safety.