Syria: Terrorists' Infiltration Attempts Foiled
TEHRAN (Tasnim) - The Syrian Army units pounded Saturday terrorist groups gatherings and dens in various areas across the country, inflicting heavy losses upon the terrorists' ranks in lives and equipment.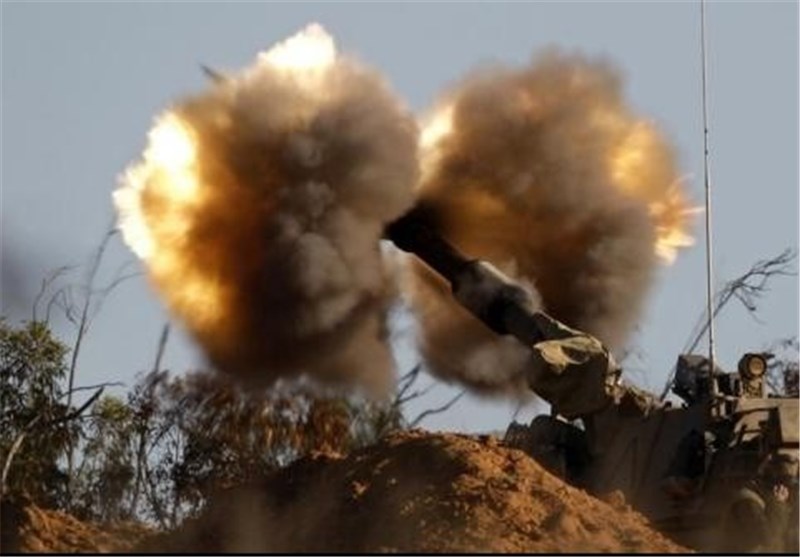 A military source told SANA reporter that the Army and Armed Forces units foiled an attempt of an armed terrorist group to infiltrate from al-Rashedeen and Bani Zaid area into the safe areas in Aleppo, killing a large number of terrorists.
Army units killed big numbers of terrorists during targeting their dens and gatherings in Aleppo and its countryside.
A military source told SANA that army units killed many terrorists, injured others and destroyed their weapons after targeting their gatherings in al-Lairamoun, al-Ameriyeh and the villages and towns of al-Jandoul, Handarat, Khan al-Asal, Deir Hafer, al-Atareb, Tal Jabin, Ain Jara, al-Shiekh Said.
Earlier, army units foiled a terrorists' infiltration attempt from al-Rashideen and Bani Zaid toward safe areas in Aleppo, killing many terrorists.
Army units targeted terrorists' gatherings in the area between al-Herak and al-Kark towns, in al-Bajabeja neighborhood, to the north of the old customs HQ and Busra al-Sham town, destroying a number of their vehicles during targeting their gatherings in the area surrounding Jordan Street, Bilal al-Habashi Mosque and Journalists Building in Daraa city.
Army units also killed many terrorists near Samlin-Zamrin crossroads and to the northern west of Samiln in Daraa countryside, destroying a number of their motorcycles.
Units of the army and armed forces killed and wounded terrorists and destroyed their dens and criminal tools in Homs countryside.
According to a military source, an army unit targeted terrorists' gatherings in Kafr Laha, Taldao, Talaf in al-Hula and in Khaleej Kisen in al-Rastan in Homs countryside, leaving them killed and wounded.
The source added that other units wiped out many of the terrorists in the village of Aydoun in al-Rastan countryside and west of Hassya and Tall al-Kanz and Kherbet al-Khabieh in the southern countryside of al-Qssier and destroyed weapons in their possession.
The old city of Homs on Friday was declared a safe and free of weapons and gunmen.