Thailand's Senate Likely to Propose Interim PM, Risking 'Red' Rage
TEHRAN (Tasnim) - Members of Thailand's Senate trying to devise a "road map" out of a long political crisis are expected on Friday to propose the appointment of an interim prime minister, a move which would infuriate supporters of a beleaguered caretaker government.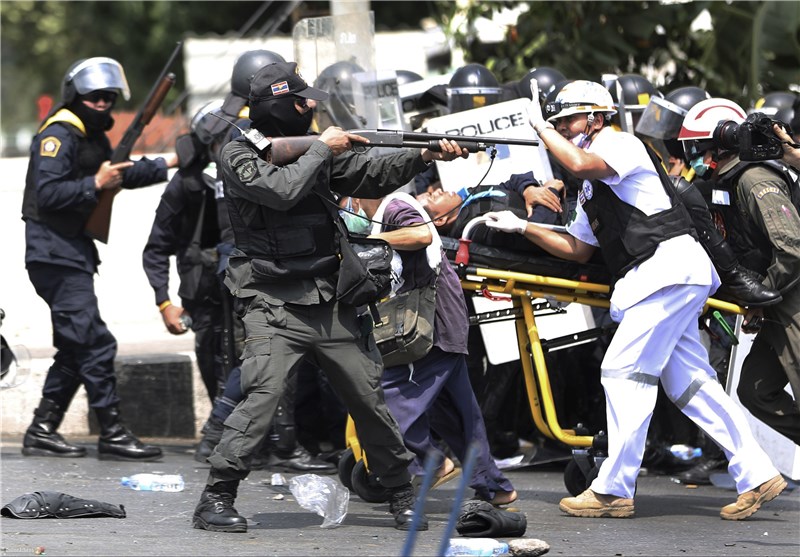 The caretaker administration loyal to Yingluck Shinawatra, who was ousted as prime minister by a court last week, wants to organize a fresh election it would likely win.
But anti-government protesters backed by the royalist establishment want a "neutral" interim prime minister to replace the government and implement electoral changes end the influence of Yingluck's brother, ousted former premier Thaksin Shinawatra.
The Senate is the only legislative assembly still functioning after six months of anti-government protests and a disrupted February election that was later declared void, Reuters reported.
A Senate working group has been consulting public and private sector representatives on a way out of the deadlock and it is likely to recommend an interim prime minister with "full powers" to replace the caretaker government with limited ones.
"Most groups we talked to agree that an interim prime minister to temporarily solve the country's problems is a solution," working group member Jate Siratharanont told Reuters.
The working group is expected to make its recommendation to an informal gathering of the Senate later on Friday, he said.
Just how a formal decision to appoint an interim prime minister would be made and implemented is not clear. Critics say it would be unconstitutional.
The caretaker government says it still has a mandate to organize a new election. It had tentatively set a July 20 date, but the Election Commission says it needs more time.
The government's "red shirt" supporters, thousands of whom are rallying on the outskirts of Bangkok while they cling to hopes for an election that would return Thaksin's loyalists to power, have warned of violence if the government is ousted.