Agreement on New Practical Measures Achieved in Iran-IAEA Meeting
TEHRAN (Tasnim) – Officials from the Atomic Energy Organization of Iran (AEOI) and those of the International Atomic Energy Agency (IAEA) agreed on five new practical measures following a technical meeting in Tehran.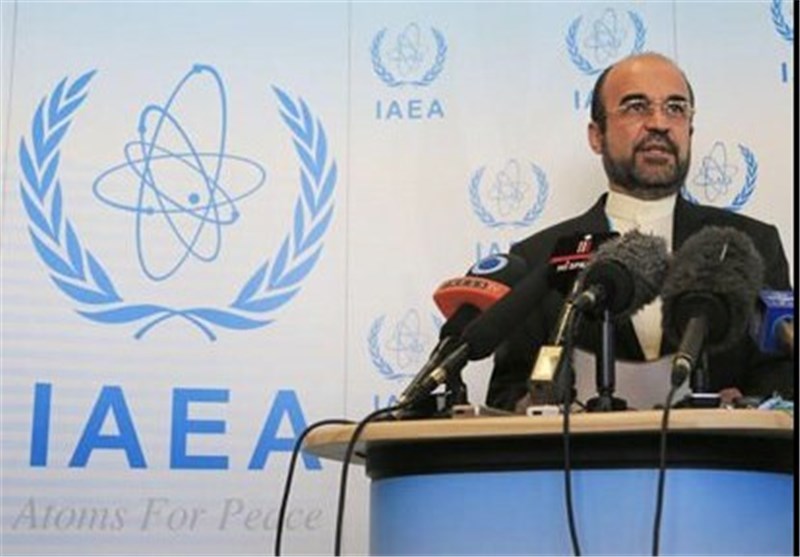 According to a joint statement released after the technical meeting, held in Tehran on Wednesday, the two sides have agreed to take 5 new practical measures as part of efforts for more cooperation.
"Three measures are related to current topics and two practical measures are about past issues," Iran's Ambassador to the IAEA Reza Najafi said after the meeting.
The statement has also set an August 25 deadline for implementation of the agreed measures.
During the Wednesday meeting, the parties also carried out a review of the previous practical measure they had agreed on earlier in November.
Iran and the UN nuclear body signed a joint statement in November 2013 to outline a roadmap on bilateral cooperation on certain outstanding issues.
Under the phased cooperation pact, Iran agreed to take seven transparency steps by May 15 to help allay international concern about its nuclear program.
The delegation from the UN agency, led by IAEA Deputy Director General and Head of Department of Safeguards Tero Tapio Varjoranta, arrived in the Iranian capital earlier on Tuesday to discuss further interaction between Tehran and the agency.
The meetings over the past two days took place ahead of a quarterly IAEA report on Iran's nuclear program, due this week, which will be debated by the UN agency's 35-nation governing board at a meeting in early June.