Iranian Army to Employ Newest Weaponry in Upcoming Wargame
TEHRAN (Tasnim) – The Iranian Army Ground Force will use a series of the newest domestically-made weapons in forthcoming military exercises, a senior commander said.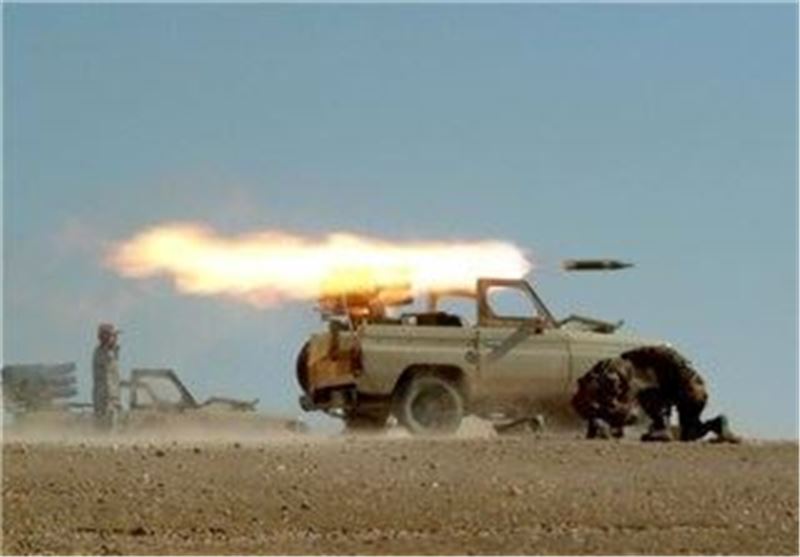 Army Ground Force Commander Brigadier General Ahmad Reza Pourdastan announced on Thursday that the country's latest indigenous arms will be used in a wargame, set to begin on May 23.
He said the weapons will be tested in conditions similar to asymmetrical warfare simulated in the military drills.
The Army Ground Force is to stage a wargame, codenamed Beit ul-Muqaddas, in the central province of Isfahan on Friday.
A number of new missiles will be test-fired in the 1st phase of the upcoming drills in an area near the provincial city of Kashan.
Earlier this month, Pourdastan had announced that combat helicopters equipped with new guided missiles and rockets will be used during the Beit ul-Muqaddas exercises.
According to the commander, one of the newly-produced missiles has a range of more than 4 kilometers.
Back in April, Pourdastan stated that Iran's Army Ground Force will stage 4 military drills during the current Iranian year (started on March 21), two of which he said are specialized wargames.
Two of the planned drills will be held in Iran's southeastern and southwestern regions respectively, Pourdastan explained, adding that the entire units of the armored, artillery, airborne and Unmanned Aerial Vehicle (UAV) divisions will participate in the exercises.