Iranian Speaker Congratulates Assad's Re-Election
TEHRAN (Tasnim) – Iranian Parliament Speaker Ali Larijani in a telephone conversation with his Syrian counterpart congratulated Bashar al-Assad on his outright victory in the Arab country's presidential election.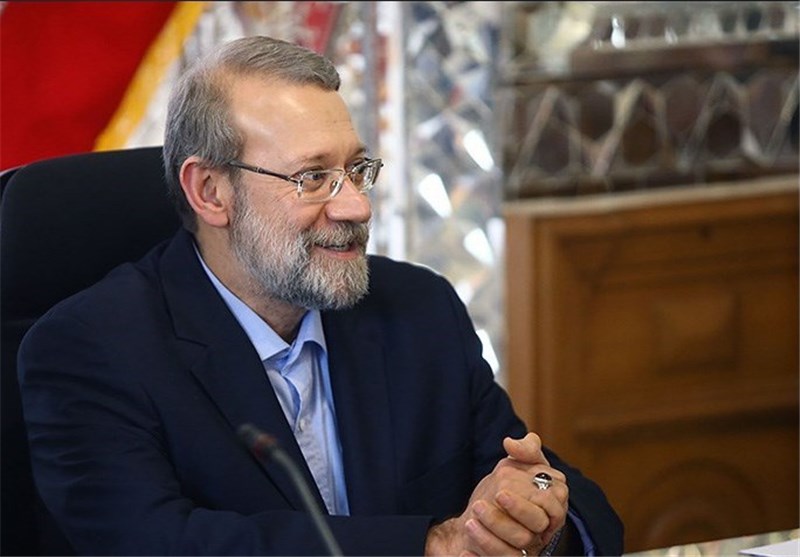 In a Thursday conversation with Syrian Parliament Speaker Mohammad Jihad al-Lahham, Larijani congratulated the Syrian government and nation on the successful holding of the polls, which he described as "a major victory" for the Muslim nations across the region.
"Such victory will definitely disappoint the Zionists and bring about calm and security in Syria," Larijani told his Syrian counterpart.
He also reaffirmed Iran's commitment to supporting the Syrian nation.
Lahham, for his part, praised Tehran for its backing for Damascus over the past years. He referred to the successful presidential election in Syria as a victory for the axis of resistance, saying the polls sent a strong message to the enemies of Syria.
Bashar al-Assad won a landslide victory in the Tuesday presidential poll with 88.7 percent of the vote, securing another seven-year term.
A total of 10.2 million people voted for Assad. The voter turnout stood at 73.42 percent. Syria's Higher Judicial Committee for Elections stated that not any violations have been reported during the polls.