Iran Says Oil Output Can Hit 4mbpd if Sanctions Lifted
TEHRAN (Tasnim) – Iranian Oil Minister Bijan Namdar Zanganeh announced that the country's oil production can reach 4 million barrels per day (bpd) in "less than three months" if Western sanctions are lifted.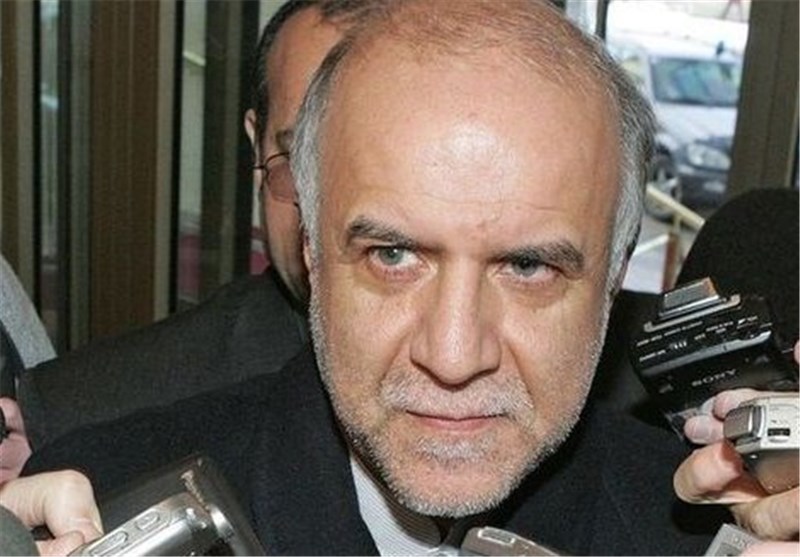 "After lifting the sanctions, (in) less than three months we can produce four" million barrels of oil per day, Zanganeh told reporters on Tuesday upon his arrival in Vienna for an OPEC output meeting.
Zanganeh further said that Iran's oil exports currently stand at 1.5 million bpd.
Commenting on the negotiations between Iran and six world powers on Tehran's nuclear program, Zanganeh cautioned that it was not possible to say when the negotiations would conclude.
"This is a political discussion. No one cannot say when, this day or tomorrow, it will be finalized," he told reporters in Vienna.
"It's a complicated issue and difficult discussion. If we receive the good intentions from the other side of the negotiations, we can reach an accord," he said, according to AFP.
Iran has started to hold bilateral talks with members of the Group 5+1 (Russia, China, the US, Britain, France and Germany) ahead of a new round of high-profile negotiations in Vienna.
On June 9-10, representatives from Iran, the US and the European Union held trilateral talks in the Swiss city to further discuss Iran's nuclear energy program.
According to Iran's Deputy Foreign Minister Abbas Araqchi, the tripartite talks included "good exchange of views, however, divisions still remain and consultations will continue."
Moreover, the Iranian negotiating team is set to hold a couple of other bilateral meetings with diplomats from Russia and Germany in the coming days.
Iranian negotiators will meet a Russian diplomatic delegation in the Italian capital of Rome at the weekend.
Araqchi had announced earlier that another bilateral meeting between Iranians and Germany's representative, Hans-Dieter Lucas, will take place in Tehran on Sunday, June 15.
The separate bilateral talks between Iran and members of the Group 5+1 (also known as the P5+1 or E3+3) are aimed at narrowing differences ahead of a high-level meeting among the political directors of the seven nations, slated for June 16-20 in Vienna.
The upcoming negotiations in Austria are aimed at drafting a comprehensive deal to resolve the decade-long standoff over Tehran's peaceful nuclear energy program.