Brazil Advances to Semis, but Neymar Out of World Cup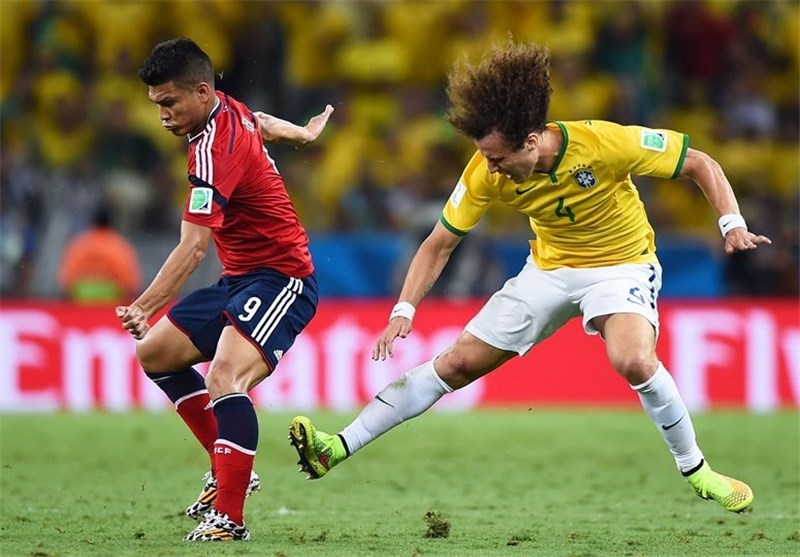 TEHRAN (Tasnim) - Host Brazil booked a berth in the semi-final of the 2014 World Cup after defeating Colombia 2-1 on Saturday.
Captain Thiago Silva scored just seven minutes into the match and David Luiz gave Brazil a 2-0 lead with a free kick in the 69th minute.
World Cup's leading scorer James Rodriguez brought Colombia within one when he scored on a penalty kick in the 80th minute.
Neymar, who has scored four goals in the tournament, was stretched off in the dying minutes of the match, following a challenge from Juan Camilo Zuniga.
The 22-year-old will miss the semi-final against Germany in Belo Horizonte on July 9 and the final should they progress. He is expected to be out for several weeks.
Team doctor Rodrigo Lasmar has confirmed that Neymar suffered a fractured vertebra during the match with Colombia.
"It's not serious in the sense that it doesn't need surgery, but he'll need to immobilize it to recover. Unfortunately, he's not going to be able to play," He told Brazil's SportTV.