Autopsy Shows Palestinian Teen 'Burned Alive'
TEHRAN (Tasnim) - An autopsy of a Palestinian teenager murdered this week in an apparent revenge attack suggests that he was burned alive, according to Palestinian officials.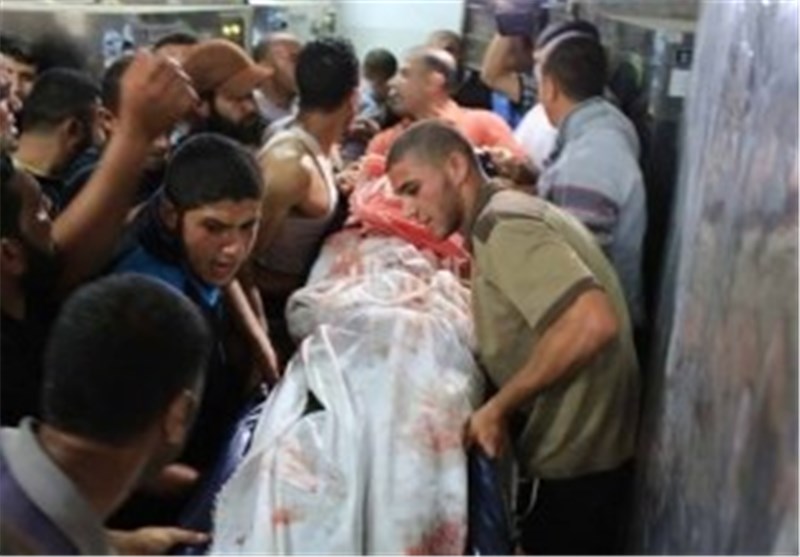 The preliminary results showed that 16-year-old Mohammed Abu Khdair, who was buried by more than a thousand mourners on Friday, had a head wound and burns across 90 percent of his body, the officials said.
He was abducted from the occupied East Jerusalem neighborhood of Shuafat early on Wednesday morning, and his charred body was found hours later in a Jerusalem forest.
"The direct cause of the death is burns (caused) by fire, and their complications," Mohammed Abdel Ghani al-Owaiwi, the Palestinian Authority attorney general, said in a statement.
The autopsy found soot in his lungs, suggesting that Abu Khdair was still alive and breathing when he was set on fire, Owaiwi said.
Micky Rosenfeld, spokesman for the Israeli police, declined to comment on the autopsy, which was conducted on Thursday at the Abu Kabir forensic institute in Tel Aviv, Al Jazeera reported.
A Palestinian coroner, the director of forensic medicine at Al-Quds University, took part in the inquest.