US Waging Proxy War in Middle East: Iranian Commander
TEHRAN (Tasnim) – A ranking Iranian military commander said Washington's strategy in the Middle East has been to establish, organize and command terrorist groups to wage a proxy wars in the region.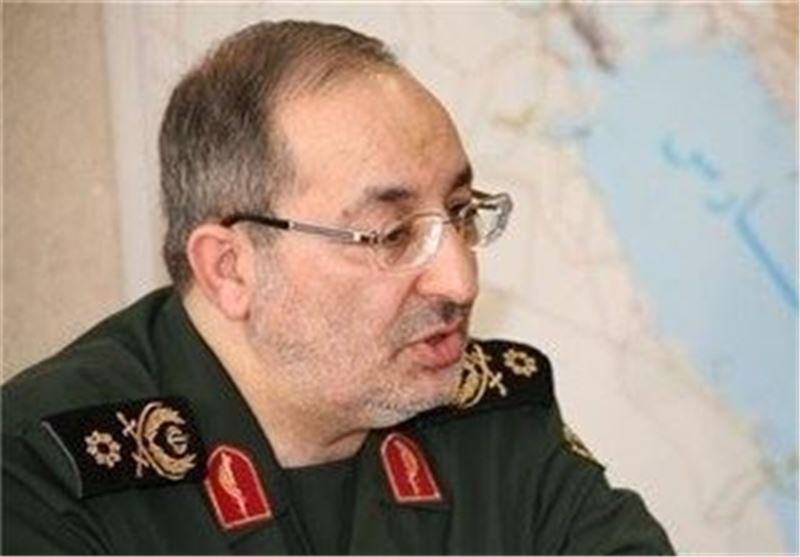 "Based on this (proxy war), the US seeks to cause fundamental changes and weaken the regional powers and smash the region's resistance," Deputy Chief of Staff of the Iranian Armed Forces Brigadier General Massoud Jazayeri said on Sunday.
The commander, however, underlined that the proxy war in Syria has failed despite the attempts by the US, Zionists and the reactionary regimes in the region.
He explained that enemies have now shifted efforts to stirring unrest in Iraq, and added, "Americans are trying to mount pressure on the resistance by creating new front in Iraq."
The Iranian commander further said US seeks to dismantle the resistance front via inflicting heavy losses to the vital infrastructures of the regional countries.
"But" Jazayeri added "the nations' vigilance will thwart those plots."
His comments follow remarks by Supreme Leader of the Islamic Revolution Ayatollah Seyed Ali Khamenei, who last month raised the alarm over the plots by the enemies of Islam to stage proxy civil wars in the Islamic countries.
"Today, the policy of the enemies of Islam is waging proxy civil wars and fratricide in Islamic communities, but unfortunately, some (countries) in the Islamic Ummah (community) are not aware of this ominous policy and are even ready to join hands with the devil and even work with the Zionist regime (of Israel) to confront their fellow Muslim brothers," Ayatollah Khamenei said on June 3.