Iran Renews Support for Iraq's Territorial Integrity
TEHRAN (Tasnim) – Iran is in favor of unity and territorial integrity in neighboring Iraq, foreign ministry spokeswoman reiterated, adding that disintegration will not benefit the Iraqi nation at all.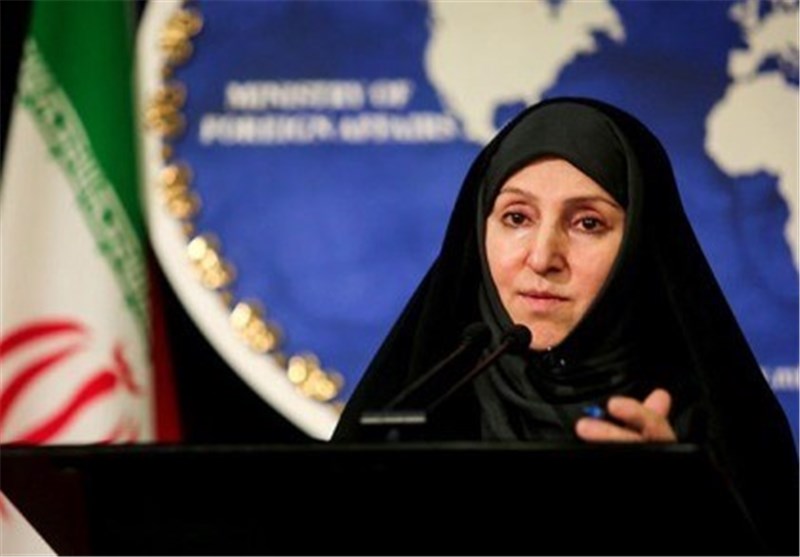 "We have already announced that we want continued unity and territorial integrity and solidarity in Iraq, and this is our official policy," Marziyeh Afkham said at a weekly press conference on Wednesday, when asked about the Iraqi Kurdistan Region's plan to hold independence referendum.
She underlined that Tehran will support any initiative that entails unity in the Arab country, and added, "Disintegration of Iraq is not in the interests of the Iraqi nation."
Amid an escalation of violence in Iraq in the wake of an offensive by Takfiri militants, President of the Iraqi Kurdistan Region Masoud Barzani has called on the parliament to form an independent electoral commission that would start organizing a referendum on independence for the semi-autonomous region.
Elsewhere in her remarks, Afkham said a divided or weakened Iraq is not something that any Iraqi national may want to see, and referred to the country's Constitution as the only legal framework for any political decision in the Arab nation.
She further denied reports of deployment of fighter jets from Iran to its western neighbor, and stressed, "Iran has not sent any kind of weaponry or aircraft to Iraq."
Some foreign media outlets had alleged in early July that Iran has supplied Iraq with fighter jets to help it counter an insurgency by the Islamic State in Iraq and the Levant (ISIL) militants.