Iran's President Calls on Islamic States to Help Oppressed Palestinians
TEHRAN (Tasnim) – Iranian President Hassan Rouhani on Thursday urged Muslim countries to help the Palestinian nation in the face of the Zionist regime's growing aggressions.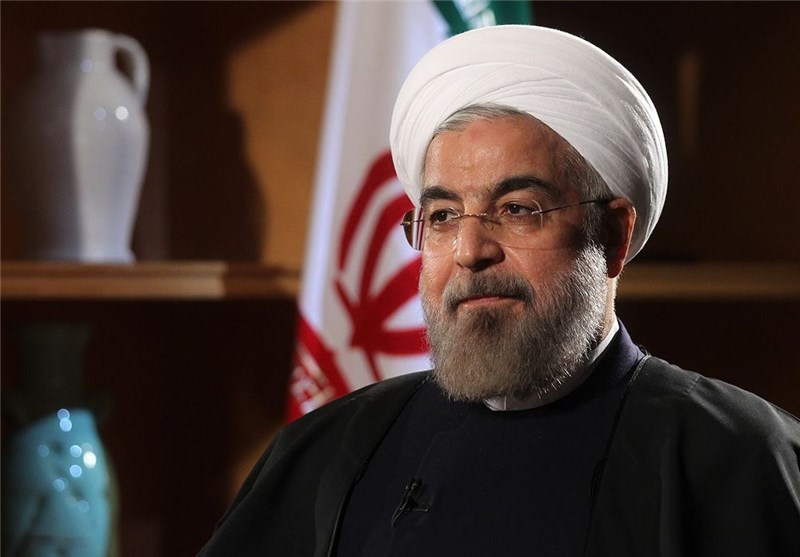 In a message to heads of Islamic countries, the president called for using the entire potential of the Muslim world to put an end to the Israeli siege of the Gaza Strip and to help the oppressed Palestinians.
Rouhani also described aiding the people of Palestine and preventing the Zionist regime's aggressive measures as "a responsibility" shared by all international institutions and freedom-seeking countries of the world.
He warned about the continued blockade of the Gaza Strip and the dire lack of medical supplies in the coastal enclave which "could lead to a large human catastrophe".
The Iranian chief executive further referred to Palestinian resistance movements' 'heroic and legitimate' resistance against the Zionist aggressions and underlined that the Palestine nation will once again "make the Zionist enemy taste the bitter taste of defeat".
The president's message comes as the number of innocent Palestinians killed in Zionist strikes on the Gaza Strip has risen to 80.
On Thursday, at least dozens of Palestinians lost their lives in a series of Israeli air attacks targeting different parts of the besieged enclave, including the city of Khan Yunis and the Nusseirat refugee camp in central Gaza. Hundreds of people have also been injured in the Israeli airstrikes.
At least 18 children have been killed in the Gaza Strip since Tuesday.
More causalities are feared as Israel prepares for a ground military operation.
The Israeli Chief of Staff Benny Gantz approved plans to send ground forces into Gaza.
Palestinian officials have already deplored the Israeli attacks as violation of international law and criticized the international community's salience.
Gaza has been blockaded since 2007, a situation that has caused a decline in the standard of living, unprecedented levels of unemployment, and unrelenting poverty.
The apartheid regime of Israel denies about 1.7 million people in Gaza their basic rights, such as freedom of movement, jobs that pay proper wages, and adequate healthcare and education.