Syrian Troops Sweep into Key Eeastern Suburb of Damascus
TEHRAN (Tasnim) - The Syrian army advanced in a key suburb east of the capital Damascus, completely besieging more than 400 rebel fighters in that key area, whose recapture would largely contribute to enhancing the security situation in the capital, a senior military source said.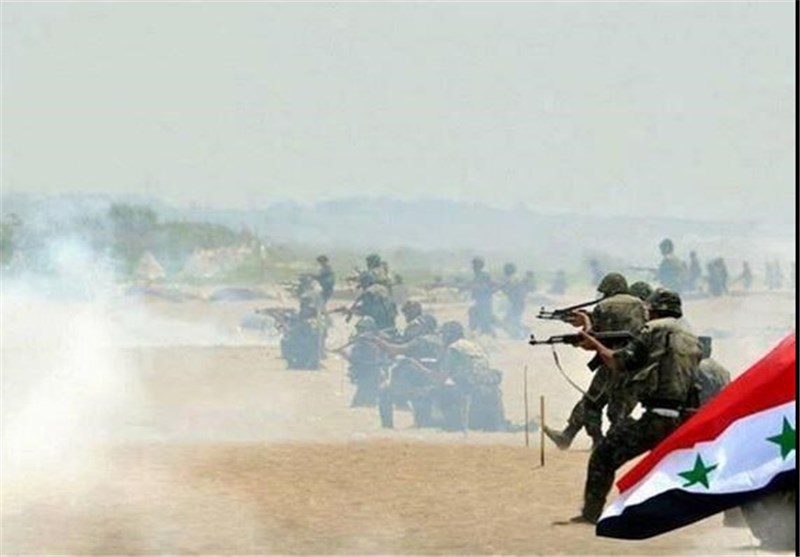 The eastern town of Mleiha in the countryside of the capital Damascus has fallen to the Syrian troops, which are now besieging about 400 fighters from the al-Qaeda-linked Nusra Front inside that area, the senior military officer told Xinhua on condition of anonymity.
He said the recent achievement came after a series of "intensive and precise" operations by the Syrian army, which has struck a siege around the area, tightening thus the noose on the armed rebels and cutting their supply lines.
He said the armed militant groups had become completely trapped in Mleiha, which is deemed by the rebels as strategically important due to its proximity to the capital.
For its part, the state news agency SANA said the Syrian troops eliminated many "terrorists," many of whom are foreigners, at the outskirts of Mleiha.
The pro-government Sham FM radio cited a military source at the site as saying that the rebels in Mleiha are urging the Syrian troops via loudspeakers to stop their fire and open a route for them to withdraw from the town into other rebel-held areas in the eastern countryside of Damascus.
The battles in Mleiha has been incessant since more than three months ago, as the area is deemed one of the most important strongholds for the armed rebels and the area where most of the mortar shells, which are targeting the capital, were manufactured and fired from.