Commander Highlights Navy's Role in Boosting Iran's Global Image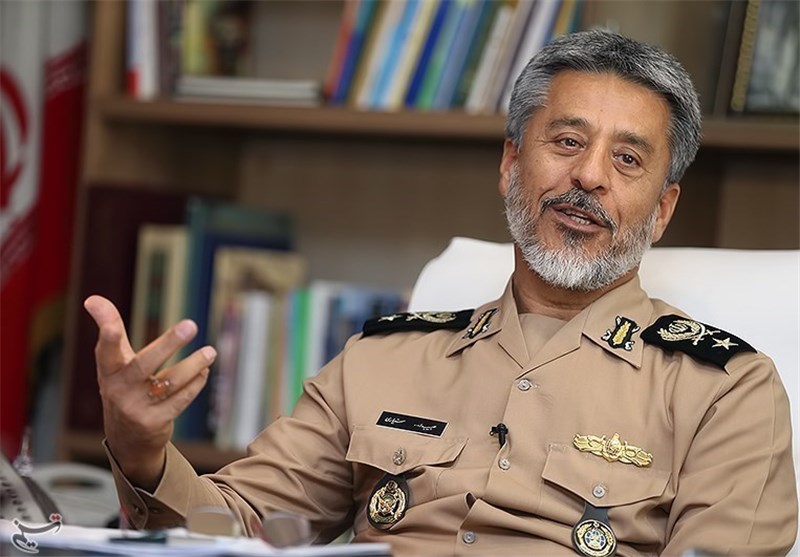 TEHRAN (Tasnim) – Iranian Navy commander said presence of the country's naval forces in the international waters and their anti-piracy missions in different maritime areas have well improved the image of Iran in the world.
In an exclusive interview with the Tasnim News Agency, Rear Admiral Habibollah Sayyari said the regional and trans-regional countries now regard Iran's Navy as a mighty force that has been able to foil a whole host of pirate attacks in its overseas missions.
"The trans-regional countries, particularly those whose vessels were rescued (by Iranian naval forces in pirate attacks), have acknowledged (our Navy's) capabilities. This has in turn contributed to the promotion of the Navy's role both inside the country and among regional and trans-regional states," he said.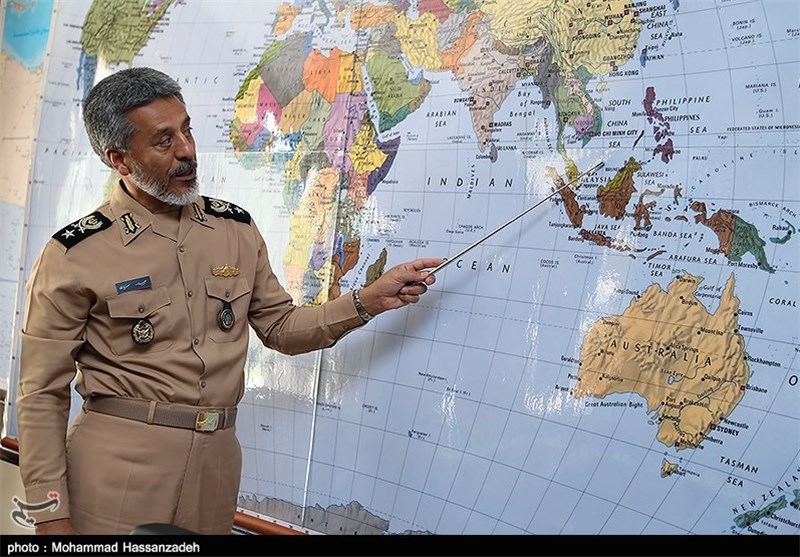 The commander explained that Iranian Navy's active presence in the high seas has encouraged many countries, such as China, India, Sri Lanka and East Asian countries, to forge closer ties with Iran.
According to Rear Admiral Sayyari, more countries got better familiarity with Iran's capabilities after presence of the country's naval forces in waters as far away as the Suez Canal, the Mediterranean, the Strait of Gibraltar, the Strait of Malacca, the China Sea and the Pacific Ocean.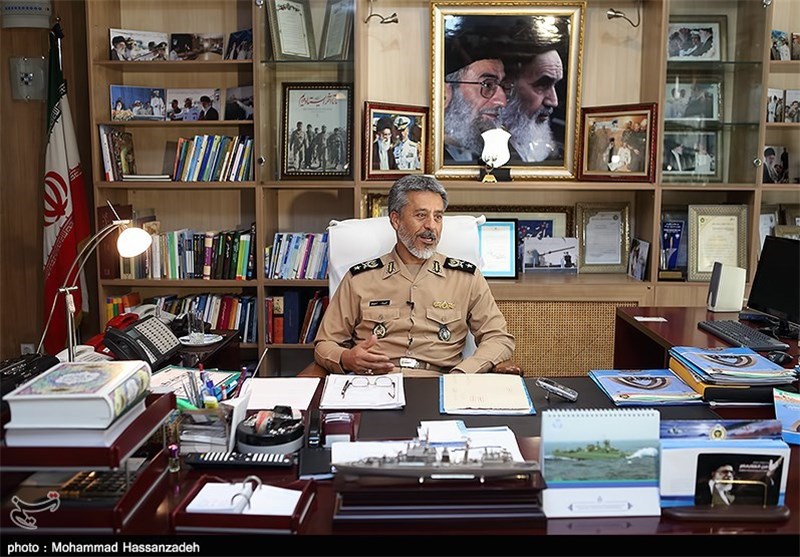 Referring to the Gulf of Aden as one of the world's busiest waterways, Sayyari said the Navy has conducted many successful anti-piracy operations in that region, ensuring security for both Iranian and foreign ships.
Iran's Navy has so far saved vessels from around 20 countries in the international waters from pirate attacks, he said, adding that in the most recent case, Iranian servicemen could retake a Chinese ship hijacked by pirates.
In recent years, Iran's naval forces have increased their presence in the international waters to secure naval routes and protect merchant vessels and oil tankers against pirates.
In line with international efforts to combat piracy, the Iranian Navy has also been conducting anti-piracy patrols in the Gulf of Aden since November 2008 to safeguard the vessels involved in maritime trade, especially the ships and oil tankers owned or leased by Iran.