Manuel Neuer Wins 2014 World Cup Golden Glove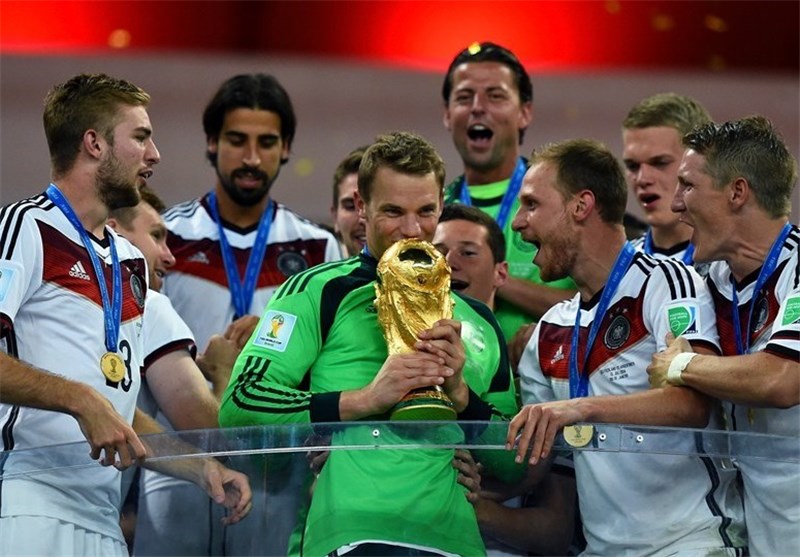 TEHRAN (Tasnim) - Germany's Manuel Neuer won the 2014 World Cup Golden Glove as the best goalkeeper of the tournament, after helping his side to a 1-0 victory over Argentina in Sunday's final.
"It is unbelievable, and an awesome experience," said Neuer of his side's victory, which gave Germany their fourth world title.
"We have had incredible cohesion since the start of our preparations. We have had our share of setbacks, including losing players like Lars and Sven Bender, as well as Marco Reus, who all deserve to be world champions," Neuer said.
"Germany are world champions. I don't know how long we will celebrate, but we will go about it with big grins."
Neuer concede only four goals in the tournament and kept clean sheets in the 1-0 quarter-final win over France and the victory over Argentina in the final.
He succeeds Spain's Iker Casillas, who was voted outstanding goalkeeper at the 2010 tournament in South Africa.