Leader Blames Muslims' Negligence for Israel Crimes in Gaza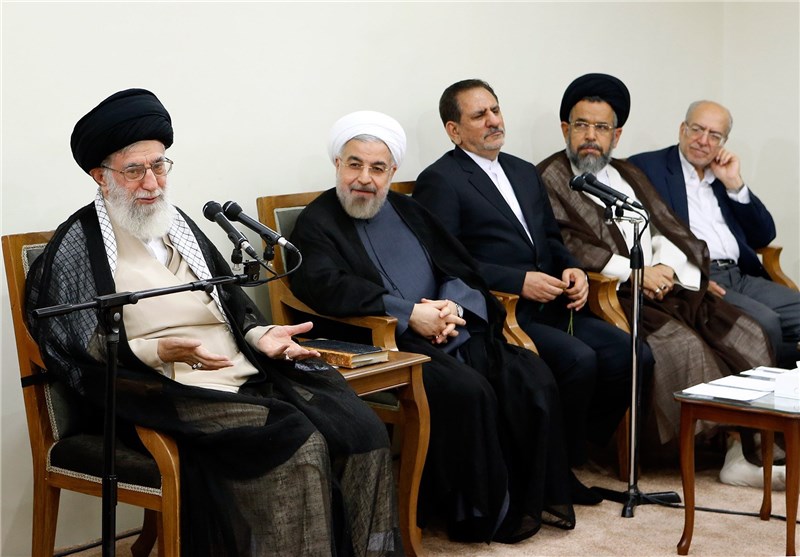 TEHRAN (Tasnim) - Supreme Leader of the Islamic Revolution Ayatollah Seyed Ali Khamenei said the Israeli regime has taken advantage of "negligence" of Muslims to commit atrocities against the Palestinian people in the Gaza Strip.
"The Gaza incidents are utterly disastrous, and the Zionist regime (of Israel) is carrying out the current atrocities by taking advantage of the negligence of the Islamic world," the Leader said in a meeting with President Hassan Rouhani and members of his cabinet on Monday night.
Ayatollah Khamenei then called on the Islamic nations to close ranks against the Zionist regime of Israel to defend Palestinians.
"The killing of people of Gaza by the usurping Zionists should spur the Islamic governments and nations to resolve differences and get united," Imam Khamenei stressed.
Israel has launched a new wave of military strikes on the besieged Gaza Strip after tensions raged between Palestinians and Israelis following the burning alive of a Palestinian teen in East al-Quds by Israeli settlers.
16-year-old Mohammed Abu Khdeir's death sparked a wave of protests across the Palestinian territories earlier this month.
It came a few days after the Israeli military found the dead bodies of three settler teenagers who had been allegedly kidnapped in the occupied West Bank.
Israel was quick to point the finger of blame at the Palestinian resistance movement Hamas. The resistance group, however, strongly rejected the allegations, saying Tel Aviv, which was outraged with the formation of a Palestinian unity government, was looking for a pretext to launch a new aggression against the people of Gaza.
Death toll from the Israeli attacks targeting different parts of the Gaza Strip since July 8 has reached to nearly 190.
According to the United Nations, nearly 80 percent of the casualties in Gaza have been civilians.