Iran Drawn with Russia, US and Poland in 2015 FIVB World League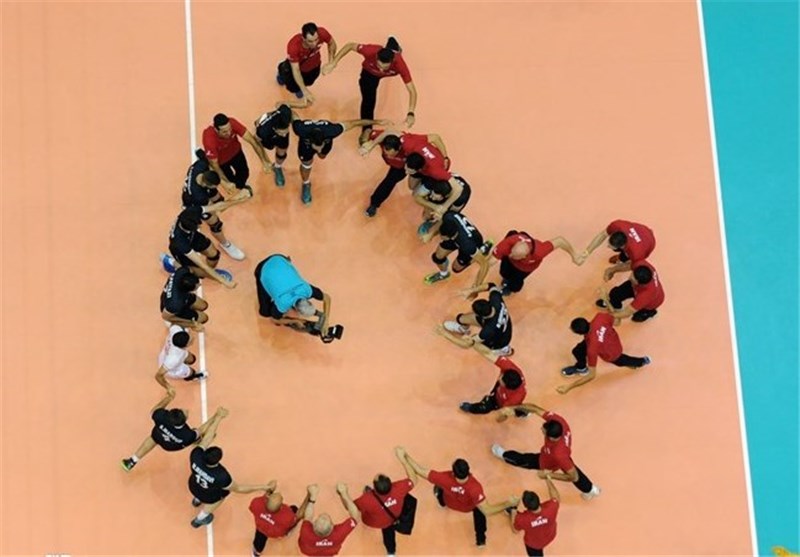 TEHRAN (Tasnim) - Iranian national volleyball team has been pitted against Russia, the US and Poland in the 2015 FIVB Volleyball World League.
The 2015 FIVB Volleyball World League competition formula was confirmed at the World League Council meeting in Florence, Italy on Friday, where the Group 1 Finals are taking place through to Sunday.
Due to the success of this year's competition, the ground breaking changes made to the competition ahead of the 2014 edition of the FIVB Volleyball World League – when the FIVB's premier annual men's volleyball event expanded from 18 countries to 28 for the first time ever – have been retained for the year ahead with seven pools of four teams.
Pool A will include Italy, Brazil, Serbia and Australia, while Pool B will see Russia take on USA, Poland and Iran, FIVB.org reported.
"The 2014 edition of the FIVB Volleyball World League has been the best ever, bringing the competition to a bigger and increasingly enthusiastic audience," FIVB President Dr. Ary S. Graça F° said. "The new formula has produced a very tight and exciting competition, which is always an important component of being able to promote the sport successfully."
FIVB Sports events Council President Mr Aleksandar Boricic said: "The World League's new formula, including 28 teams and split into three groups, has been a big success. The competition has attracted 50% more spectators and record attendances at eight matches, including a spectacular match outdoors in Rome which saw 11,000 spectators gather at the Foro Italico to see hosts Italy take on Poland in Pool A. The FIVB continues to work on different ways of taking the sports of volleyball and beach volleyball to new levels, and will continue to explore new solutions to achieve these goals."
Group 1 Pools
Pool A Pool B
ITA (3) RUS (2)
BRA (1) USA (4)
SRB (9) POL (5)
AUS (14) IRI (12)
() Numbers in brackets denotes world ranking
Pool A features two of the most successful countries in the 25-year history of the World League with world No. 1 and nine-time champions Brazil along with eight-time winners Italy, Serbia and Australia, who replace Bulgaria after winning Group 2. In Pool B are 2013 champions Russia, 2012 champions Poland, 2012 silver medalists USA, and rapidly improving Iran.
The makeup of the remaining five pools will be confirmed in the near future.
During the Intercontinental Round, Pools A to E will play according to a home and away system: six matches home and six away.
Pools A and B make up Group 1 – six teams will play the Group 1 Finals for the World League title.
Group 2 will contain Pools C, D, E and F. The Finals will be composed of four teams. The Group 2 Finals winner will qualify for the Group 1 Finals.
Finally, Pools F and G make up Group 3. Eight teams will compete in a round robin system with one host country per tournament, two rounds and six matches per team, and a Finals with four teams.
The World League Intercontinental Round will start on the weekend of June 5 to 7 with Group 1 involving six weeks of action before a rest weekend and then the Finals from July 22-26. Group 2 will complete its Finals from July 15-19, while Group 3's two weeks of pool play and another week of Finals will take place from June 19 to July 5.