Reza Ghoochannejhad Joins Al-Kuwait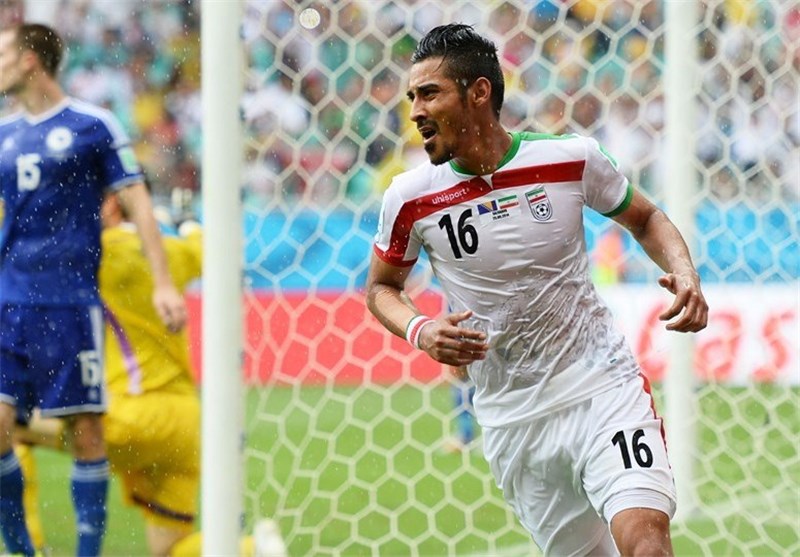 TEHRAN (Tasnim) - Iran's international striker Reza Ghoochannejhad has reportedly completed his move to Al-Kuwait on Tuesday.
According to Alkass.net, Ghoochannejhad has joined the Kuwaiti team on a one-year contract.
The 27-year-old will officially join the team in the Cairo's pre-season training camps after undergoing a medical exam.
Ghoochannejhad scored the only goal for Iran in the 2014 World Cup in Brazil against Bosnia and Herzegovina.
Ghoochannejhad signed a two-and-a half-year deal with Charlton in January 2014 from Standard Liege for an undisclosed fee but is going to leave team after six months.
Another Iranian star Ashkan Dejagah has already joined Qatari side Al-Arabi.