Rafsanjani Urges Concerted Action to Stem Plights of Muslim World
TEHRAN (Tasnim) – Chairman of Iran's Expediency Council (EC) called on all Shiite and Sunni Muslims, to coordinate efforts to settle the regional crises and avert an escalation of terrorist moves across the Islamic world.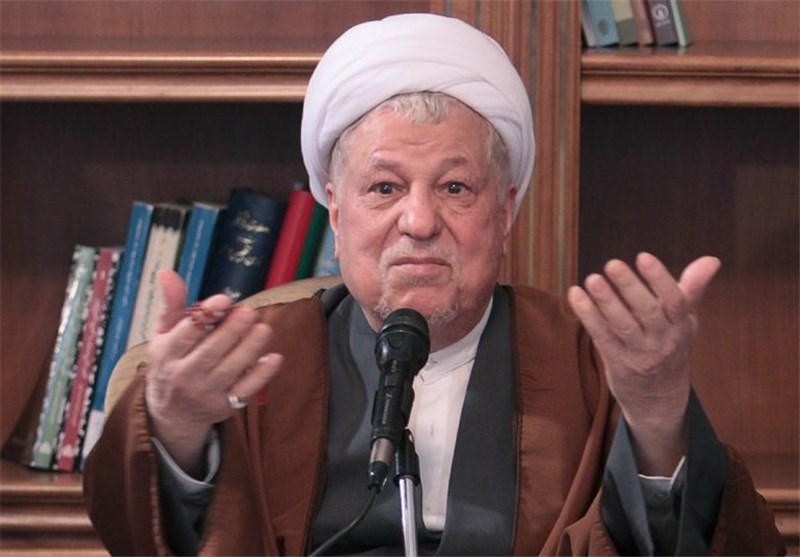 Addressing a Saturday session of the Expediency Council, Ayatollah Akbar Hashemi Rafsanjani said a spate of "bitter incidents" in Iraq, Syria and Lebanon and the Israeli regime's "barbaric atrocities" against the Gaza Strip necessitate consolidated efforts by the whole Muslims.
He insisted that all Shiite and Sunni Muslims should devise appropriate plans to resolve the regional crises which are created by the extremist and terrorist groups and by Israel.
The Iranian official also emphasized the necessity for the establishment of a think tank, comprised of experts in the international politics, to put an end to the adverse conditions that have engulfed the Islamic world.
In relevant comments in late May, Supreme Leader of the Islamic Revolution Ayatollah Seyed Ali Khamenei described a unified Islamic Ummah (community) as one of the Muslim world's essential needs since enemies are trying to create discord among Muslim nations.
The leader had also asked Muslim nations, especially the elite of the Islamic Ummah, to wisely recognize the realities on the ground through a correct understanding of the enemies' plots.