Iran in Contact with Ukraine to Examine Crashed Plane's Black Boxes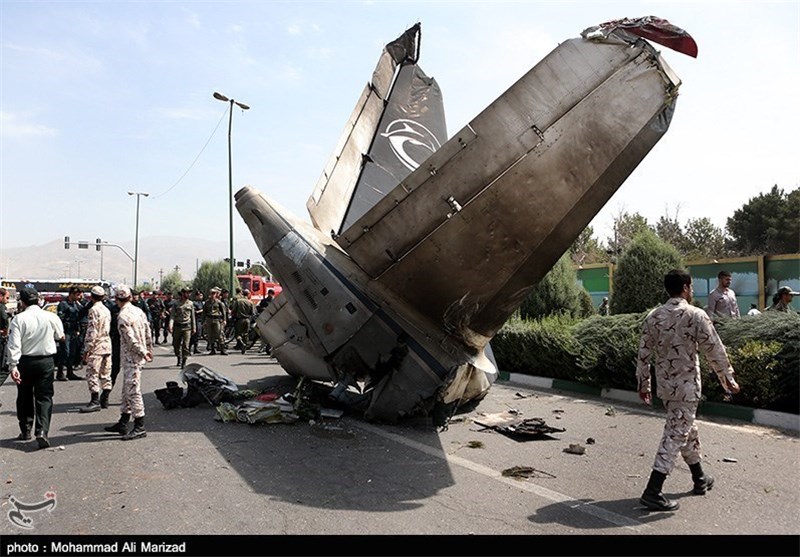 TEHRAN (Tasnim) – Iran said it is in contact with Ukraine, the main manufacturer of An-140 passenger planes, for examining data from the black box of a plane crashed in Tehran on Sunday morning.
The two black boxes of the passenger plane owned by Sepahan Airline, which crashed near Tehran's Mehrabad Airport shortly after take-off, were found on Sunday.
37 people lost their lives on the spot while two others were died in a Tehran hospital. Nine others have suffered serious burns with several in critical condition. No information are available on the cause of the crash.
After the incident, the General Inspectorate Organization of Iran commissioned a special committee to follow up on the crash.
Speaking to the Tasnim News Agency on Monday, Iranian Deputy Minister of Road and Urban Development Ahmad Majidi said the country will establish official contact with the manufacturing country in a bid to pursue the procedure to open and extract data from the black boxes.
"There is special procedure to open and extract data from the black boxes and we cannot do it directly," he said, adding that based on regulations, the manufacturer should be notified and then they will dispatch their representatives to Iran if necessary.
Majidi went on to say that the black boxes have not been opened yet, but at the same time underlined that the Iranian experts are capable enough to extract data.
The Antonov An-140 commercial passenger airplane is a twin-engine turbojet aircraft, which can accommodate up to 100 passengers.
After purchasing the production license for the An-140 from Ukraine in 2000, Iran built its first Iran-140 passenger plane in 2003.