6.1-Magnitude Quake Jolts Western Iran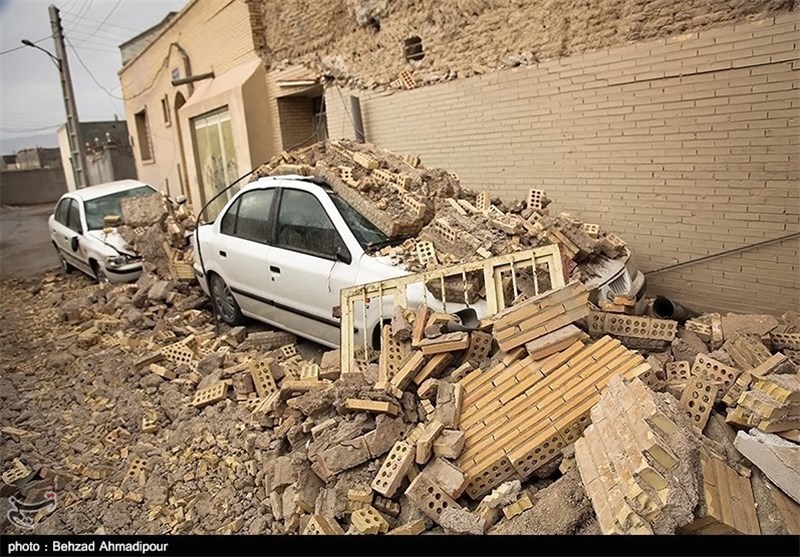 TEHRAN (Tasnim) – An earthquake measuring 6.1 on the Richter scale struck western Iran on Monday morning, causing heavy damage to at least one provincial town, a local governor said.
According to the Iranian Seismological Center, the magnitude 6.1 quake struck 3 kilometers off Murmuri, a small town in Iran's western province of Ilam, at 07:02 local time (0232 GMT Monday).
The epicenter was determined to be at 32.703 degrees north latitude and 47.695 degrees east longitude.
Tremors from quake were felt in four provinces.
A spokesman for the Iranian Red Crescent Society (IRCS) Relief and Rescue Organization said the initial reports suggest at least 7 people in Murmuri have been injured and taken to hospital.
A state of alert has been declared in the provinces of Lorestan, Kermanshah and Khuzestan, Hossein Derakhshan added, noting that a team has been dispatched to Ilam Province to assess the damages.
In the meantime, Mohammad Reza Morvarid, governor of Ilam, told the Tasnim News Agency that the quake has caused "widespread destruction" in Murmuri.
The official, however, did not offer more information about the number of casualties.