Russian Aid Trucks Begin Leaving Ukraine
TEHRAN (Tasnim) - Some of the Russian aid trucks returned from rebel-held eastern Ukraine to Russian territory amid a storm of anger expressed by Western capitals after the convoy entered Ukraine without the permission of the Kiev government.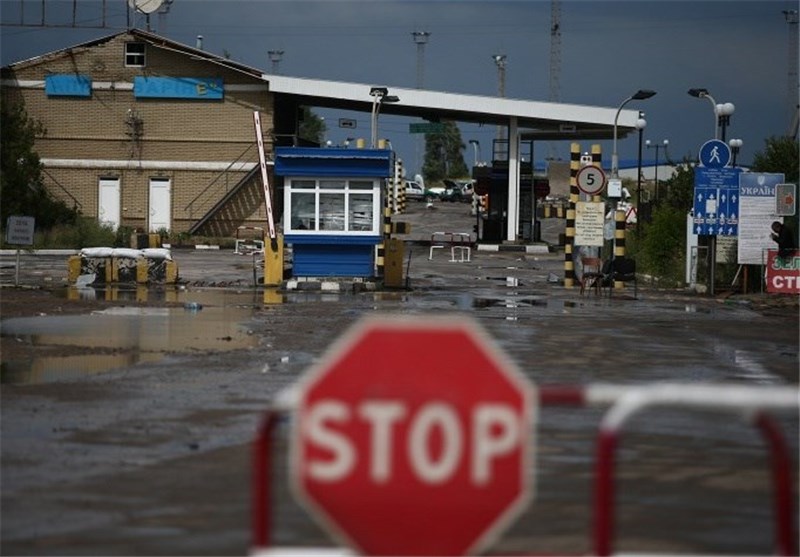 The development comes as German Chancellor Angela Merkel arrived in the capital, Kiev, and push for a ceasefire between pro-Russia fighters and Ukraine.
The West had demanded that Russia withdraw its disputed trucks after the Kremlin unilaterally sent them to the rebel stronghold of Lugansk on Friday in a move Kiev decried as "invasion".
An observer for the OSCE, the European rights and security organisation based in Vienna, told AFP news agency that some of the white lorries had returned to Russia but could not specify how many were still inside Ukraine.
A Reuters news agency journalist at the Donetsk-Izvarino border crossing, where the convoy rolled into Ukraine a day ago, said about 10 trucks had passed back into Russia and more could be seen in the distance arriving at the crossing.
About 220 white-painted trucks said to be loaded with tinned food and bottle water crossed into the Ukrainian territory on Friday, according to Reuters.
Kiev had expressed repeated fears that Russia may be using the vehicles to smuggle in weapons to pro-Kremlin rebels, a charge denied by Russia.
US President Barack Obama and Merkel had warned following a telephone call on Saturday that the Russian decision to send in the convoy marked a "dangerous escalation" of the four months of conflict in Ukraine.
Russia says the convoy that entered Ukraine on Friday is for humanitarian purposes, but Ukraine, the US and other Western powers say the Russians failed to abide by conditions set by Ukraine and the International Red Cross (IRC).