US Treasury Sanctions over 25 Iranian Individuals, Companies
TEHRAN (Tasnim) – The US Treasury Department imposed new sanctions on more than 25 Iranian individuals and companies, including shipping firms, oil companies, airlines and six Iranian banks.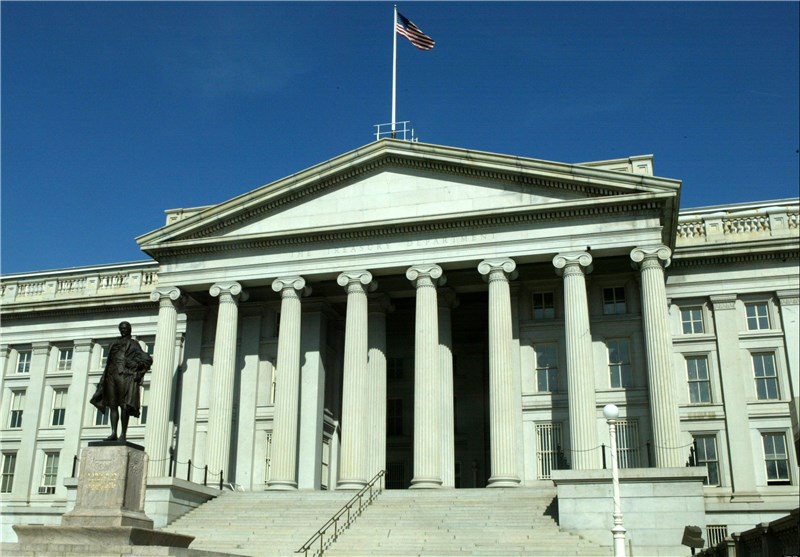 The Treasury Department also accused the sanctioned businesses and individuals of what it called "supporting terrorism" and trying to help Iran evade previous sanctions.
Despite the additional measures, the White House National Security Council (NSC) on Friday reaffirmed US commitment to working with the Group 5+1 (the five permanent UN Security Council members plus Germany) and seeking a comprehensive deal with Tehran over its nuclear program.
"Just as we announced these measures and continue to enforce pre-existing sanctions on Iran, the United States remains committed to working with our P5+1 partners toward a long-term, comprehensive solution that provides confidence that Iran's nuclear program is exclusively peaceful," said Caitlin Hayden, the NSC spokeswoman.
In relevant remarks on Saturday, Iranian President Hassan Rouhani said Tehran is not afraid of the US-led sanctions over its nuclear energy program.
"We are not afraid of sanctions. The government has handled the affairs despite sanctions. Sanction is oppression and aggression against the rights of the Iranian nation. It is our duty to put the aggressors in their place," said president Rouhani.
The Islamic Republic had previously slammed similar sanctions stating that the punitive measures are contrary to the spirit of the ongoing negotiations between Iran and the G5+1 aimed at resolving the decade-long standoff on Tehran's peaceful nuclear energy program.