Iranian Diplomat Questions US Intention to Fight Terrorism
TEHRAN (Tasnim) – Iranian Deputy Foreign Minister for African and Middle Eastern Affairs Hossein Amir Abdollahian voiced his doubt about the US government's intention to fight terrorism in the region.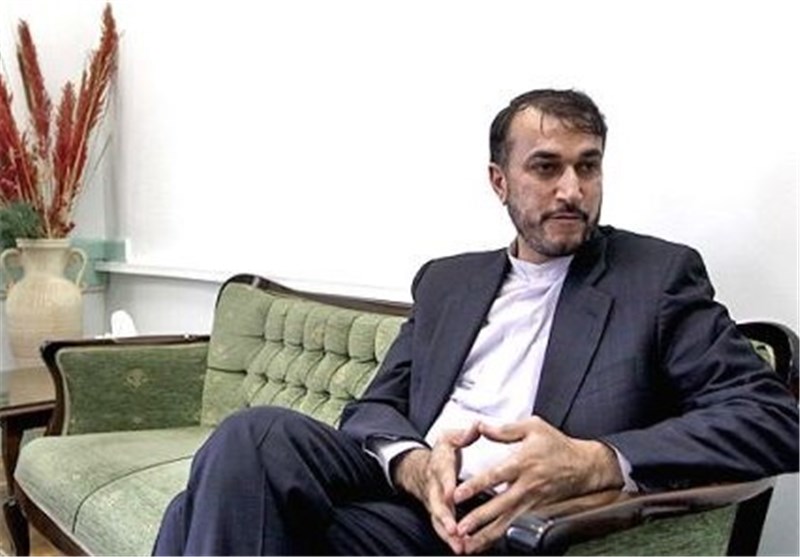 In a meeting with South African Minister of International Relations and Cooperation Maite Nkoana-Mashabane in South Africa, the visiting Iranian official cautioned against "the destructive consequences of the use of terrorism as a tool" and the spread of extremism in the world.
He also pointed to the latest developments in Iraq and Syria as well as the formation of a US-led coalition against the ISIL terrorist group, and said, "There are serious doubts over the US intentions to fight terrorism."
The Islamic State in Iraq and the Levant (ISIL) is a militant group in Iraq and Syria believed to be supported by the West and some regional Arab countries. The terrorist group claims as an independent state the territory of Iraq and Syria, with implied future claims intended over more of the Levant, including Lebanon, occupied Palestine, Jordan, Cyprus, and Southern Turkey.
"Unfortunately, terrorist activities have spread into West Africa and thus the need for greater regional cooperation is being felt," the Iranian diplomat said.
Elsewhere in his remarks, Amir Abdollahian attached great significance to Iran-South Africa relations in the area of economy and emphasized the necessity to facilitate the activities of the two countries' private sectors.
Earlier this week, the Iranian deputy foreign minister for African and Middle Eastern affairs paid an official visit to South Africa to discuss expansion of bilateral cooperation between Tehran and Cape Town.