President Rouhani Calls for Turning Iran into Transit Corridor
September, 17, 2014 - 19:14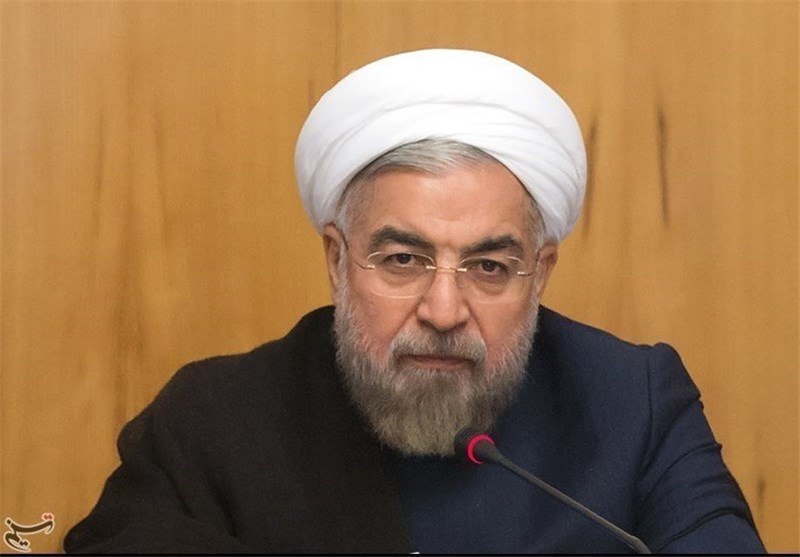 TEHRAN (Tasnim) – Iran's President Hassan Rouhani said the country should be turned into a transit corridor for goods.
Speaking at the cabinet's weekly session on Wednesday, president Rouhani underlined the need for the country to become "a big corridor" for transiting goods.
To that end, he said, customs formalities should be up-to-date and the quality and speed of customs inspections should improve.
The president also urged for cooperation among all the organizations and government bodies related to customs and foreign trade, and said customs laws should be adjusted to international conventions.
He made the comments after receiving a report from the Ministry of Economic Affairs and Finance on the latest policies and efforts to facilitate imports, exports and transit of goods via the country's customs.
Last week, Rouhani assured the regional countries that the Islamic Republic provides a safe route for the transit of goods given its geo-strategic position in the region.
"Iran will always remain a reliable route for the transit of goods of the region's countries, including Uzbekistan," President Hassan Rouhani said in a meeting with his Uzbek counterpart Islam Karimov on Thursday, September 12.
Iran has the most secure railroad network in the region and transiting goods via the country is economically justified.
Central Asian countries, in particular, have no viable alternative but to transit their goods to the Persian Gulf states via Iran.
In 2013, over 11.6 million tons of goods were transited through Iran.
Over 100 countries transited their goods via Iran, with Iraq, China, the UAE, Turkmenistan, and Azerbaijan transiting the highest amounts of goods.