Top Iran Commander Sees "Big Plot" behind US-led Anti-ISIL Coalition
September, 22, 2014 - 16:18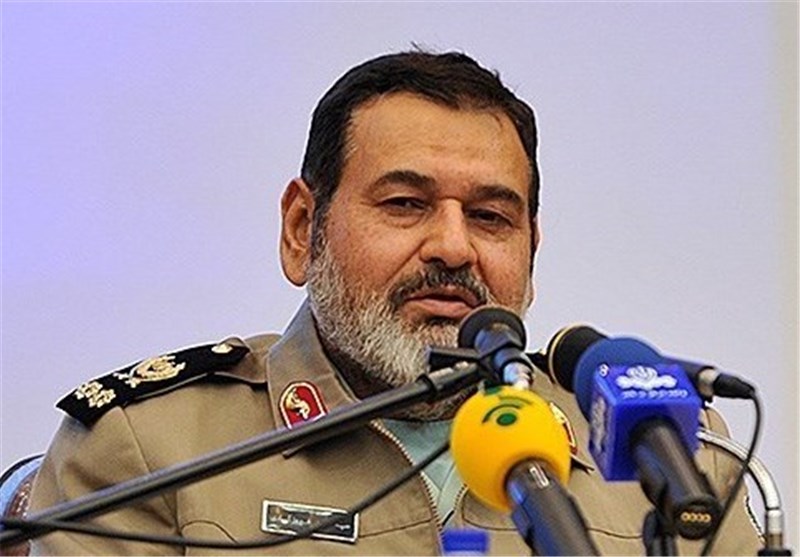 TEHRAN (Tasnim) - Chief of Staff of the Iranian Armed Forces dismissed as a "big plot" the coalition spearheaded by the US against the Islamic State in Iraq and the Levant (ISIL) terrorist group, calling it Washington's "crafty" way to exert influence in the Middle East.
"From the viewpoint of the (Iranian) Armed Forces, I say that we see a big plot against the region behind this coalition," Major General Hassan Firouzabadi told reporters on the sidelines of military parades, held in Tehran on Monday to mark the beginning of the Sacred Defense Week.
He stressed that the US and its allies decided to use the battle against the ISIL as a pretext to open the way for military presence in Syria, Iraq and the Arab and regional states, after the White House's previous plans for the Middle East ended in failure.
The commander also referred to the ISIL as a "trap" laid by the US in order to discredit Islam, underlining that the notorious group has nothing to do with the religion.
Back on September 4, Supreme Leader of the Islamic Revolution Ayatollah Seyed Ali Khamenei also underscored that the terrorist groups such as al-Qaeda and ISIL have been fabricated by the West and its regional proxies.
The Islamic State in Iraq and the Levant (ISIL) is a militant group in Iraq and Syria believed to be supported by the West and some regional Arab countries. The terrorist group claims as an independent state the territory of Iraq and Syria, with implied future claims intended over more of the Levant, including Lebanon, occupied Palestine, Jordan, Cyprus, and Southern Turkey.