Iran: OPEC Should Balance Production to Stabilize Crude Prices
TEHRAN (Tasnim) - Iran's Oil Minister said the Organization of the Petroleum Exporting Countries, OPEC, should balance its crude production to stabilize oil prices in the market.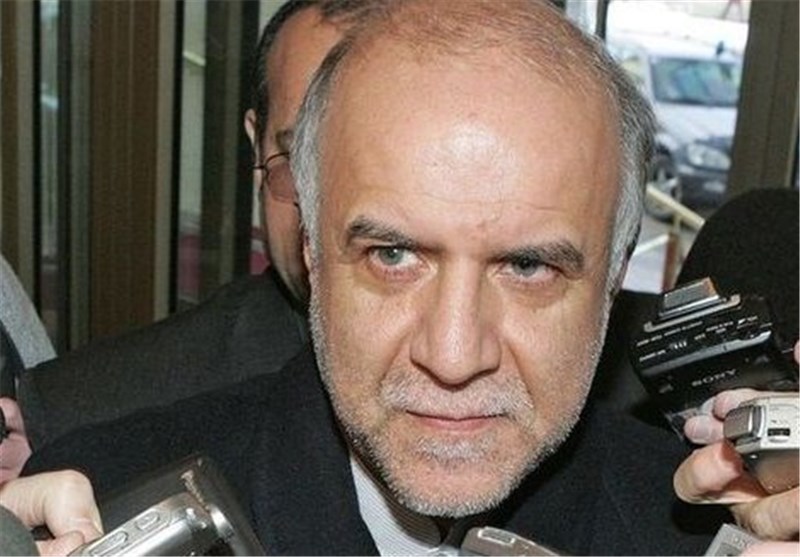 "OPEC should definitely balance its production to avoid crude price volatility in the market," Bijan Namdar Zanganeh told reporters during a visit to an international exhibition on plastic and rubber products and related machinery (2014 Iran Plast) in Tehran on Thursday.
Asked about the possible impact of the results of the nuclear negotiations between Iran and six world powers on crude prices, the Iranian oil minister said the prices are "reasonable enough" not to be affected by such issues.
Zanganeh's comments come against the backdrop of the recent sharp drop in crude prices.
Oil fell below $96 a barrel on Wednesday to its lowest in over two years as rising supply from Africa and Iraq offset mounting tensions in the Middle East and stronger-than-expected growth expectations in China.
Weak European economic data and a rise in oil exports from Iraq, Libya and Nigeria have eroded the oil price, which is down around 14 percent this quarter, the biggest quarterly drop since the second quarter of 2012.
Brent crude for November delivery fell $1.07 to $95.78 a barrel by 1500 GMT after hitting $95.72, its lowest since July 2012. It was down more than 6.5 percent for the month so far, the biggest monthly drop since April 2013.
US crude was 16 cents lower at $91.40 a barrel as an unexpected drawdown in weekly US stocks offset some earlier losses.