Iran Seeks Expansion of Cultural Ties with World Countries: Rafsanjani
TEHRAN (Tasnim) – Expansion of cultural ties with the world countries tops the policy of the Islamic Republic of Iran, said Iran's Expediency Council Chairman Ayatollah Akbar Hashemi Rafsanjani.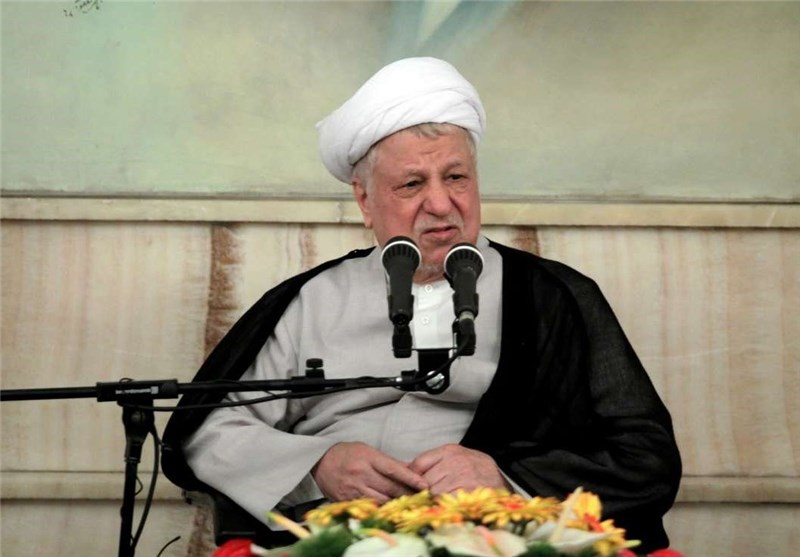 "Our policy is expanding cultural ties with the world countries to let them know that 34 years of media imperialism against Iran is falsified and stems from political animosity," Ayatollah Akbar Hashemi Rafsanjani said in a meeting with the Portuguese Secretary of State of Culture, Jorge Barreto Xavier, in Tehran on Wednesday.
"With the expansion of relations and reciprocal visits by the officials, the world will realize that Iranians are a peaceful nation and are steadfast in defending their rights," Ayatollah Rafsanjani reiterated.
The main reason that the world powers have taken a negative attitude toward Iran, he explained, is Tehran's opposition to arrogance and rejection of aggression.
The visiting Portuguese minister, for his part, hailed Iran's "stellar record" in the history. Jorge Barreto Xavier said Portugal respects the decisions made by the Iranian nation and seeks expansion of ties to serve the interests to the two countries.
He also expressed the hope that culture would be used as a way to institutionalize peace in the world.
Since taking the office in August 2013, Iranian President Hassan Rouhani has insisted on his administration's commitment to pursue the policy of "constructive interaction" with the world.
Last month, Rouhani said while Iran seeks to forge "closer ties" with the international community, the country at the same time will steadfastly safeguard its "national interests and security."