European MP Upbeat about Future of Iran-EU Economic Ties
TEHRAN (Tasnim) – A senior member of the European Parliament (EP) said that the economies of Iran and the European Union are already interdependent, and expressed optimism that the future of mutual trade between Tehran and the EU is even more promising.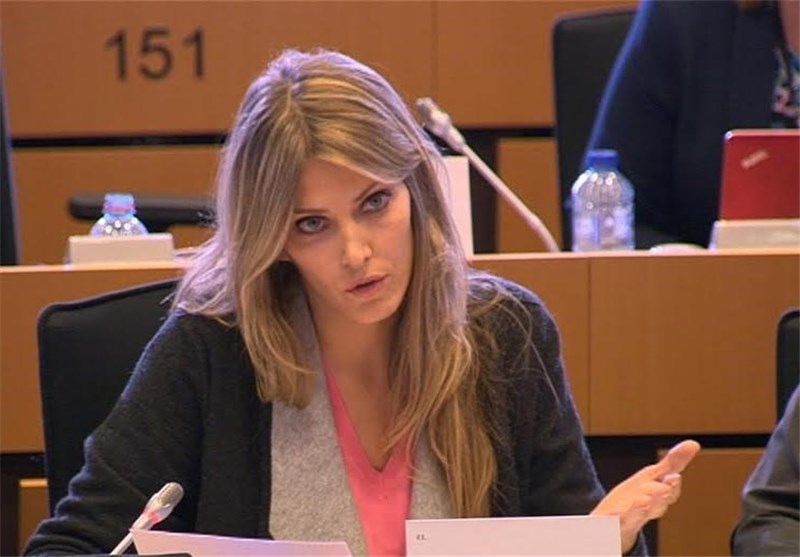 "The EU and Iran have a long history of economic transactions and a high record in our trade and financial affairs," Eva Kaili, a Greek politician and member of the EP, said in an interview with the Tasnim News Agency.
"A wide range of products cross every year our borders, including energy products, machinery, vehicles, chemicals and manufactured goods. Our economies are already interdependent and the prospects are even more promising," she said.
She went on to say that Iranian President Hassan Rouhani's administration has already taken significant steps to promote ties with the EU and the block replied immediately in the most positive manner.
"I believe that both sides are sincere in their rapprochement and this sincerity is the greater guarantor for a further, wider and deeper interdependence in the forthcoming years," Kaili noted.
Referring to negotiations between Iran and six world powers over Tehran's peaceful nuclear program, she said, "The most significant impact of the negotiations is the dynamics they triggered."
"Many things went on further in a very short period of time. This indicates that both sides had a long standing motive to improve their relations in every aspect," she said.
The negotiations are not only a set of talks but they are primary steps toward the institutionalization of relationship with Tehran, she added.
Kaili also said that the interim agreement between Iran and the Group 5+1 (the five permanent UN Security Council members plus Germany) in 2013 is the cornerstone for a steady improvement of the economic relations between the EU and Tehran in a long run basis.
On November 24, 2013, Iran and the six countries signed an interim nuclear deal in the Swiss city of Geneva.
Based on the interim deal, the world powers agreed to suspend some non-essential sanctions and to impose no new nuclear-related bans in return for Tehran's decision to freeze parts of its nuclear activities.
In July, Tehran and the six countries agreed to extend negotiations until November 24 in the hope of clinching a final deal to put an end to the 12-year-old standoff on Iran's nuclear case.