MP Slams US for Strikes on Syria, Iraq's Infrastructures
TEHRAN (Tasnim) – A senior Iranian legislator said the infrastructures of Syria and Iraq have become the target of military assaults by the US-led coalition.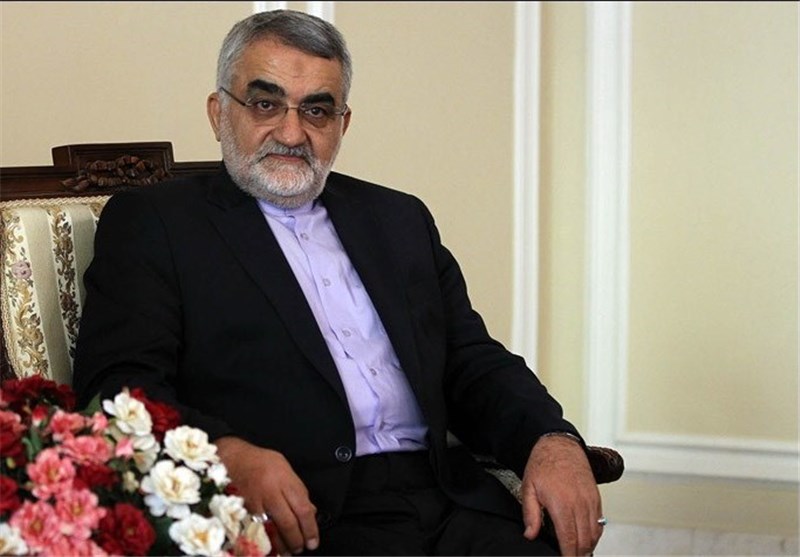 The US and its allies are practically destroying the infrastructure of Iraq and Syria under the pretext of countering the Islamic State in Iraq and the Levant (ISIL) terrorist group, Chairman of the Parliament's National Security and Foreign Policy Commission Alaeddin Boroujerdi said in an interview with the Tasnim News Agency on Saturday.
"Attacking Syria's largest gas plant is a clear sign of that issue, as the gas plant had nothing to do with the ISIL and terrorists but belonged to the Syrian government and nation," he explained.
On September 28, the US-led coalition raids hit Deir ez-Zor's Kuniko gas plant, considered the largest gas plant in Syria.
The lawmaker further slammed the US decision to form a coalition against the ISIL as a "quite suspicious" move.
In September, Washington and a coalition of Arab allies started to launch airstrikes against the militants in Syria.
The attacks, however, have so far been ineffective in stopping the militants. The raids have prompted the terrorists to increase the number of their men and weapons.
The airstrikes are also said to have caused civilian casualties and damaged the infrastructures in Syria.