Iraqi PM in Tehran to Discuss Issues of Mutual Interest
TEHRAN (Tasnim) – Iraqi Prime Minister Haider al-Abadi arrived here in Tehran late on Monday on his first visit to Iran since he took office on September 8.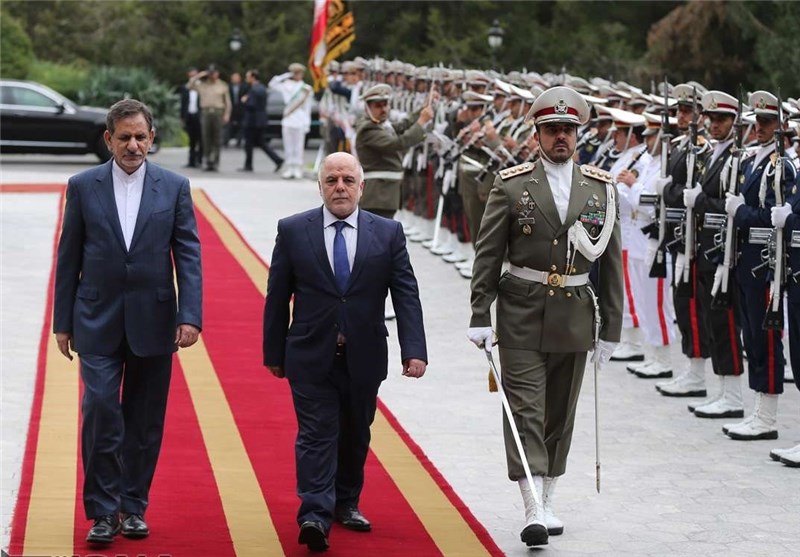 During his one-day trip to Tehran, the Iraqi prime minister is planned to hold talks with high-ranking Iranian officials, including President Hassan Rouhani, Iranian Parliament Speaker Ali Larijani and First Vice President Eshaq Jahangiri.
Heading a high-ranking delegation, Abadi arrived in Tehran shortly before midnight and was welcomed by Iranian Deputy Foreign Minister for African and Middle Eastern Affairs Hossein Amir Abdollahian.
Earlier on Sunday, Abadi's office, in a statement, announced that the visit is aimed at concentrating regional and international efforts on campaign against the Islamic State in Iraq and the Levant (ISIL) terrorist group.
Abadi, a Shiite, included members of Iraq's Shiite majority and its Kurdish and Sunni minorities in his cabinet as he started his uphill task to unify the country after this summer's loss of territory across northern Iraq to the ISIL terrorist group.