Iran Top Commander Vows "Harsh Punishment" for Invaders of Kobane
TEHRAN (Tasnim) – Chief of Staff of the Iranian Armed Forces on Tuesday cautioned the ISIL terrorist group and its backers against a terrible revenge for assaulting Kurdish people in Syria's border town of Kobane.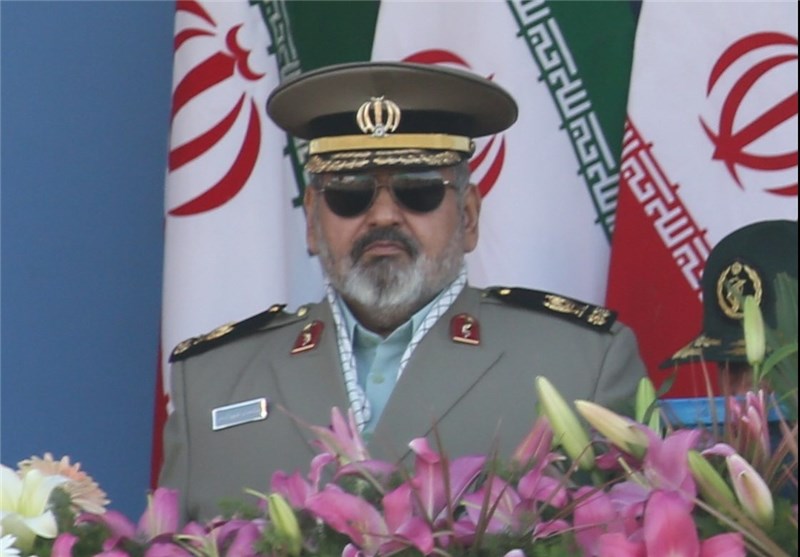 "The enemies of Islam have started a tough game and should brace themselves for harsher punishments," Major General Hassan Firouzabadi said on Tuesday, reacting to the invasion of Kobane by the Islamic State in Iraq and the Levant (ISIL) terrorist group.
He said the ISIL militants' offensive against the Syrian border town and Iraq's Kurdish regions has hurt the sentiments of Kurdish people, warning the ISIL and its sponsors of a "harsh revenge" once the Kurds take action.
The fervent Kurdish people of Iranian origin have already devoted lives to Islam and will not definitely tolerate the slaughter of people in Kobane, added Firouzabadi.
Kobane has been subject to ferocious attacks by the ISIL militants over the past month.
ISIL fighters have captured dozens of Kurdish villages around the border town, forcing some 200,000 of people to flee.
The ISIL declared a caliphate in June and has seized vast swaths of territory in Iraq and Syria, displacing thousands of people mainly from minority communities.