Bangladeshi Leader Jailed for War Crime Dies
TEHRAN (Tasnim) - The former leader of Bangladesh's Jamaat-e-Islami party, whose imprisonment on war crimes charges triggered violent protests last year, has died of a heart attack in a prison cell of a government hospital, officials have said.
October, 24, 2014 - 17:21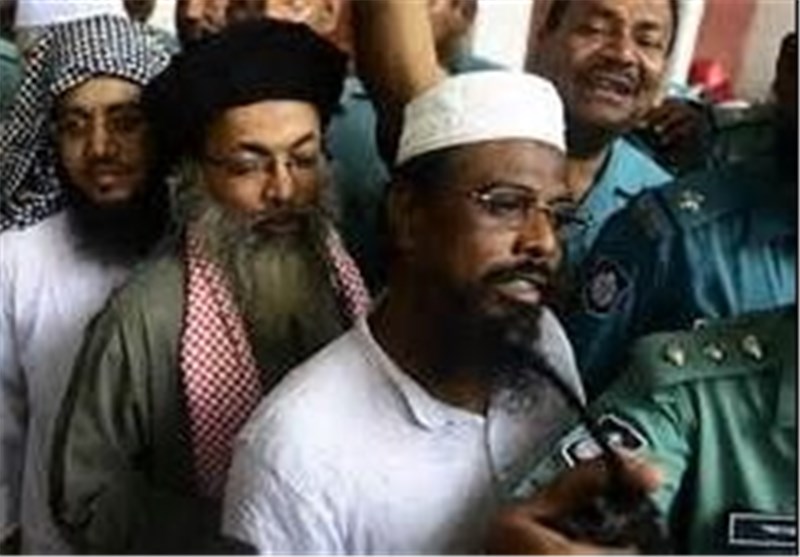 Ghulam Azam, 91, died on Thursday after life support was removed at the Bangabandhu Sehikh Mujib Medical University in the capital Dhaka, hospital spokesman Abdul Majid Bhuiyan told the AP news agency.
A special tribunal last year sentenced Azam to 90 years in prison on 61 charges of war crimes during the Bangladesh 1971 war of independence from Pakistan.
Al Jazeera's Maher Sattar, reporting from Dhaka, said that the International War Crimes Tribunal was formed by the current ruling party Awami League and that the the main opposition Bangladesh Nationalist Party (BNP), led by former Prime Minister Khaleda Zia, has criticised it.
"The trials have been controversial, and accused of being a means to weaken the opposition, as Jamaat at the time was a key ally of the opposition BNP and most Jamaat leaders were put on trial," he said.
Official estimates suggest that close to three million people died in the eight-month war and more than 250,000 women were raped by the Pakistani army and its local collaborators.
Azam led Jamaat-e-Islami in what was then East Pakistan. His party openly campaigned against independence and Azam toured the Middle East to mobilise support for Pakistan.
The party has denied committing atrocities.
Azam led the party until 2000, and was still considered to be its spiritual leader. Jamaat-e-Islami claims his trial was politically motivated, which authorities deny.
His supporters clashed with police after the verdict was announced last July, Al Jazeera reported.
Prime Minister Sheikh Hasina, who set up the tribunal in 2010, says she had pledged before the 2008 election - which she won in a landslide - to prosecute those responsible for war crimes.