Egypt Blames 'Foreign Hands' in Sinai Attacks
TEHRAN (Tasnim) - Egypt's President Abdel Fattah el-Sisi warned that Egypt faces a threat to its existence from what he called "terrorists", blaming "foreign-funded operation" for the deadly attacks that killed 31 soldiers in the Sinai Peninsula.
October, 26, 2014 - 11:26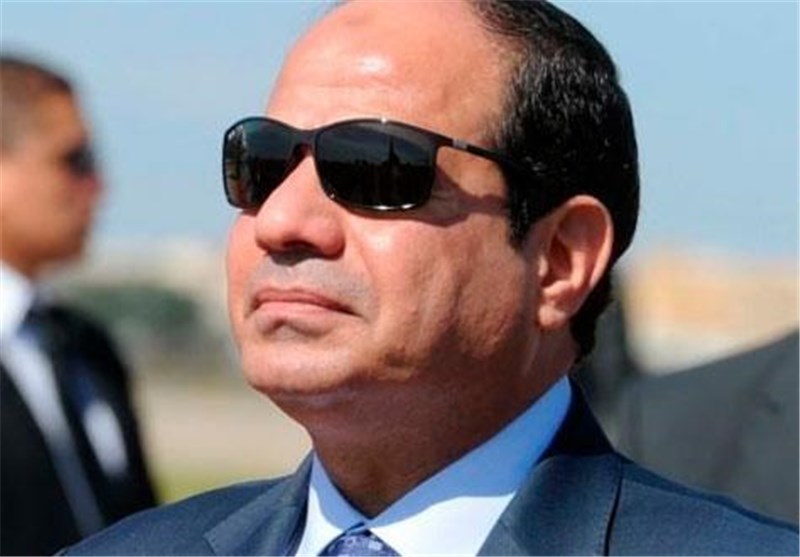 In a thundering speech ahead of the funeral for the slain troops, Sissi said there are foreign powers that want to "break the back of Egypt," without elaborating.
He vowed to take drastic measures to uproot the armed groups, and said Egypt is engaged in an "extensive war" that will last a long time.
"There is a big conspiracy against us," he said, a day after the deadliest attack on the Egyptian military in years.
A group of armed men launched a complex assault on the checkpoint that involved a car bomb possibly detonated by a suicide attacker, rocket-propelled grenades and roadside bombs placed to target rescuers.
Following the attack, Sisi declared a state of emergency and imposed a 5pm to 7am curfew in the restive northern part of the peninsula, Al Jazeera reported.
No one has claimed responsibility for the attacks, but it bore the hallmarks of the extremist group Ansar Beit al-Maqdis, which has carried out several attacks on security forces since the military overthrew President Mohamed Mursi in 2013.