Kurdish Militants Kill 3 Soldiers in Southeast Turkey: Army
TEHRAN (Tasnim) - Kurdish militants killed three Turkish soldiers in Turkey's southeast, the Turkish Armed Forces said, in a further blow to peace talks between Ankara and the insurgents.
October, 26, 2014 - 14:35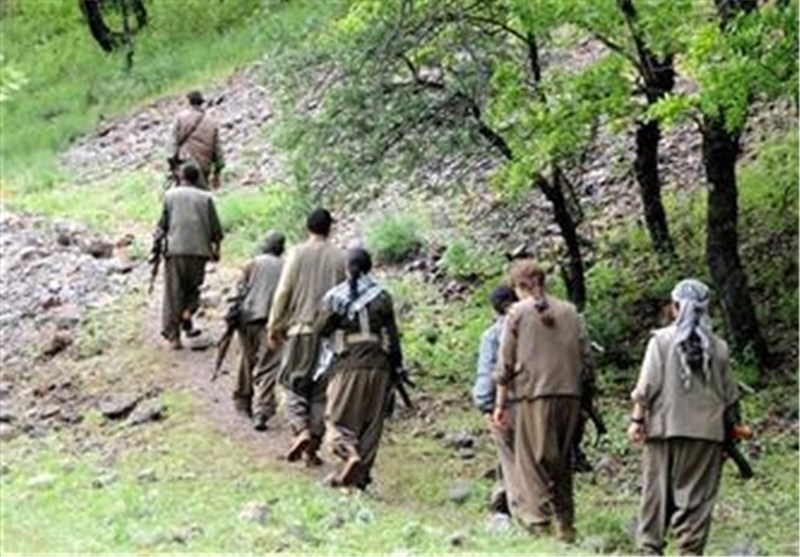 Three members of the "separatist terrorist organization", a term used by the army to describe the Kurdistan Workers Party (PKK), shot the soldiers who were in plain clothes, the army said in a statement. The soldiers were buying electrical supplies for the military post where they served, media said.
On Friday, soldiers shot dead three PKK guerrillas after fighters from the outlawed group set fire to two vehicles and a power plant in the eastern province of Kars and shot at soldiers who returned fire.
Dozens were killed in eastern Turkey this month after riots by Kurds over what they saw as the government's refusal to help Syrian Kurds fighting ISIL fighters in the besieged town of Kobani on Turkey's southern border.
Turkish President Tayyip Erdogan said on Thursday that 200 Kurdish fighters from Iraq would be allowed to pass into Syria via Turkey to reinforce Kobani, but he has also described the main Kurdish force defending the town as a "terrorist" group.
The unrest in eastern Turkey has endangered a peace process between the government and Abdullah Ocalan, jailed leader of the PKK, which the United States and European Union also designate a terrorist group. The PKK called a ceasefire in March last year.
Ocalan, whose call for calm has helped contain the street protests, said this week the peace talks had entered a new phase and he was upbeat over the chances of success, Reuters reported.
More than 40,000 people have been killed in the conflict since the PKK took up arms in 1984 with the aim of carving out an independent state in Turkey's mainly Kurdish southeast. They now seek autonomy and increased rights for Kurds.