I Follow Iran Football since 1992, Carlo Tavecchio Says
TEHRAN (Tasnim) - President of the Italian Football Federation (FIGC) Carlo Tavecchio said that he follows Iran's football since 1992.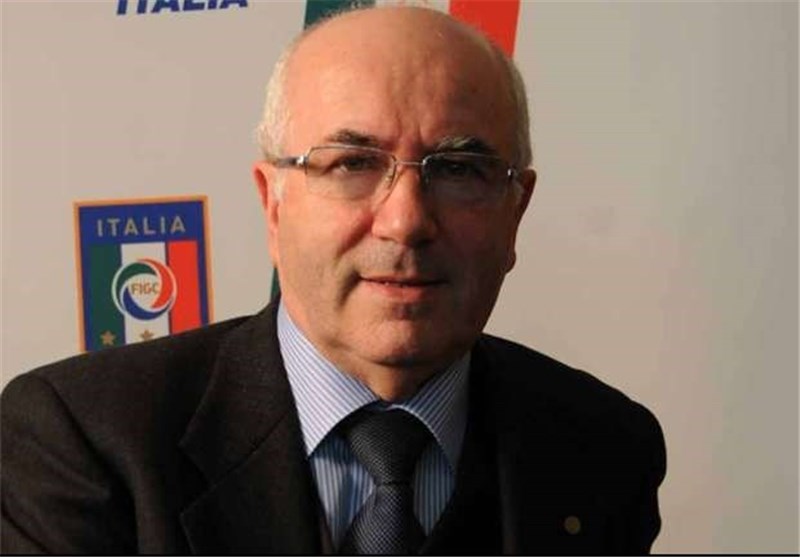 The Iranian and Italian football federations signed a memorandum of understanding on Sunday in Tehran as part of efforts to boost cooperation between the two countries.
"I am following your football since 1992, where Iran and Italy futsal teams played together in Bangladesh. Also, I am very happy due to your results in the 2014 World Cup," Tavecchio said.
"Many thanks for your hospitality and I have so much respect for culture and civilization of Iran," the official added.
"We are going to boost cooperation between the two countries, that's why I am here. Italy and Iran will play a friendly match next year."
"Also" he said "we discussed with the Iranian football federation the possibility of friendly matches between the two football teams on all the levels."
"The first match will be held between Under 17 football teams in mid December in Tehran. This is our first step for the cooperation," he said.
Asked about the Italian federation's final decision on friendly match with Iran, Tavecchio said, "I would rather work than talk. I've come to Iran to make faster progress. We will actually see significant progress in the future."