Syria 'Seriously Studying' UN Truce Proposal
TEHRAN (Tasnim) - The Syrian government responded with "constructive interest" to the UN proposal to suspend fighting in the city of Aleppo, according to Staffan de Mistura, the UN special envoy.
November, 12, 2014 - 13:13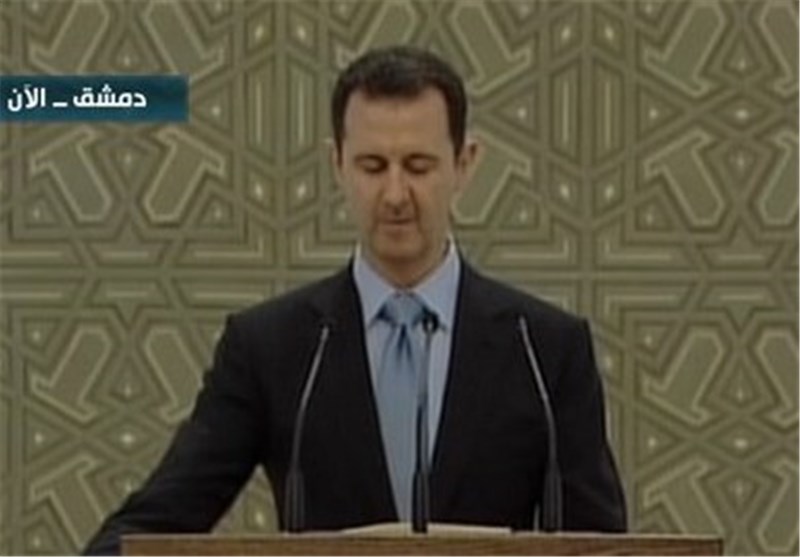 His public call for a ceasefire came a day after Syrian President Bashar al-Assad said the suggestion was "worth studying".
"My meetings here with the government and with President Bashar al-Assad gave me the feeling that they are studying very seriously and very actively the UN proposal," De Mistura said in Damascus on Tuesday.
De Mistura, at the beginning of his three-day visit to Syria, said the UN was now waiting for contact with the other stake-holders.
There has been no response from groups on the other side of the conflict, who remain an important player in the "action plan" put forward by De Mistura.
Assad said on Monday that he was ready to study the UN plan to freeze fighting in Aleppo, a city divided since the major offensive in mid-2012 between government and rebel control.
De Mistura set out the plan last month that would allow humanitarian aid through and will lay the groundwork for peace talks.
In the plan he called Aleppo a "good candidate" for such a freeze in the fighting.
"All Syrians need a concrete example. ... That's why we have come to the conclusion of making a specific proposal." he said.
De Mistura stressed that the plan is not yet a peace plan but could be an incentive to move in that direction, Al Jazeera reported.
Aleppo was chosen because of its importance as Syria's second city. It was once the country's industrial powerhouse, and a place of cultural and historical significance.