Iran Planning to Produce 4 Indigenous RQ-170 Drones (+Video)
TEHRAN (Tasnim) – Iran will manufacture four of the indigenous version of the US advanced RQ-170 Unmanned Aerial Vehicles (UAVs) within the next few months, a top IRGC commander said.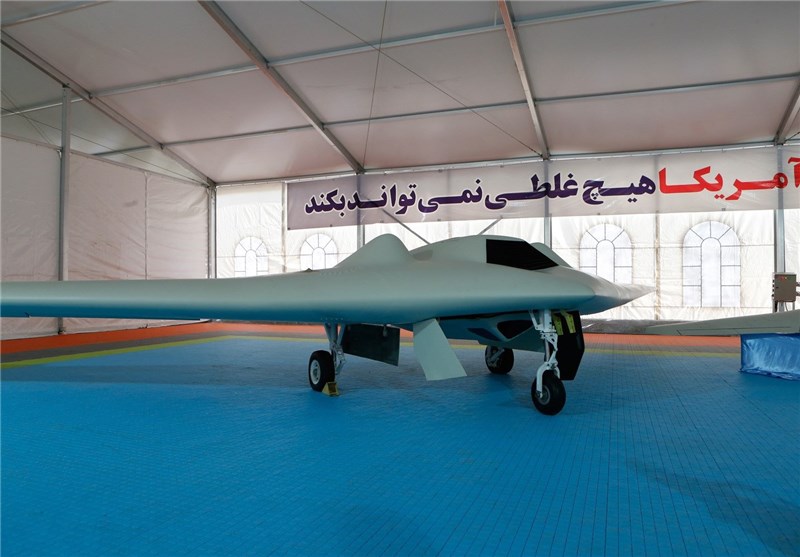 Commander of the Islamic Revolution Guards Corps Aerospace Force Brigadier General Amir Ali Hajizade on Wednesday unveiled plans for the production of four Iranian RQ-170's by the end of the current Iranian year (ends on March 20, 2015).
The commander said the four home-made aircraft will also begin practical operations sometime between December 22, 2014 and the Iranian year-end.
On the specifications of the Iranian RQ-170, Hajizade said the first models are combat drones, unlike its original American version, which is a spy drone.
Given different types of engine and various sizes, Iran can employ the pilotless aircraft for patrol, reconnaissance and combat missions, the commander explained.
Back on Monday, Hajizade said the Iranian version of the stealth aircraft has made maiden flight.
On May 11, the drone was unveiled in a ceremony attended by Supreme Leader of the Islamic Revolution Ayatollah Seyed Ali Khamenei and IRGC Commander Major General Mohammad Ali Jafari.
Experts at the IRGC Aerospace Force manufactured the stealth drone through reverse engineering.
On December 4, 2011, an American Lockheed Martin RQ-170 sentinel drone was captured by Iranian forces near the city of Kashmar in northeastern Iran.
The drone was brought down by the Iranian Armed Forces' electronic warfare unit which commandeered the aircraft and safely landed it.
After capturing the aircraft, Iran had announced that it intended to carry out reverse engineering on the captured RQ-170 Sentinel stealth aircraft, which is similar in design to a US Air Force B-2 stealth bomber.