Parliament Bill Asks Iranian Gov't to Boost Production in Joint Fields
TEHRAN (Tasnim) – Iranian lawmakers on Monday approved a bill which has obliged the administration to increase the country's extraction from oil and gas fields shared with the neighboring countries.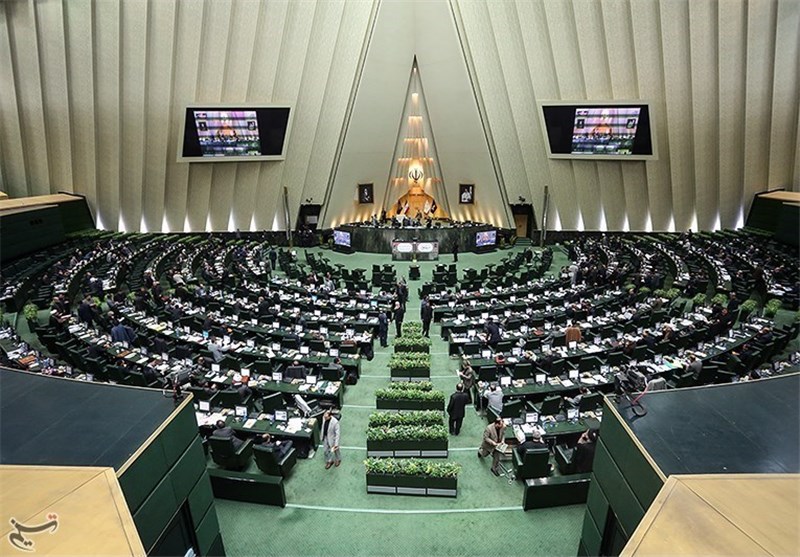 In an open session of the parliament on Monday, the Iranian MPs obliged the country's administration to take necessary measures to raise Iran's extraction of oil, gas and gas condensate from shared fields and bring Iran's production at the said fields to the same level of the neighboring countries by the next ten years.
The Iranian legislators also obliged the government to raise the country's capacity to produce petrochemicals to at least 100 million tons per year.
They also called on the government to bring the country's daily capacity to refine crude oil and gas condensate to at least 5 million barrels.
Iranian President Hassan Rouhani's administration has repeatedly stressed that it is making efforts to raise the extraction from shared fields.
Iran is now holder of the world's largest natural gas reserves. It has an estimated 1,193 trillion cubic feet of gas reserves and the world's fourth-biggest oil deposits of 157 billion barrels, according to BP Plc (BP/)'s Statistical Review published in June 2014.
In October, Iran's oil minister had said the country would develop all its share in the joint oilfields with Iraq.
Zanganeh said Iran is actively working in all the oil fields it shares with Iraq and will extract its entire share of oil in these joint fields.
Iran shares oil and gas fields with most of its neighbors, including Iraq, Kuwait, Qatar as well as Oman and Turkmenistan.
Based on studies, there are 23 joint hydrocarbon fields between Iran and Iraq which are divided into exploration, development and production categories.