Boko Haram Suspected in Deadly Nigeria Raid
November, 23, 2014 - 14:43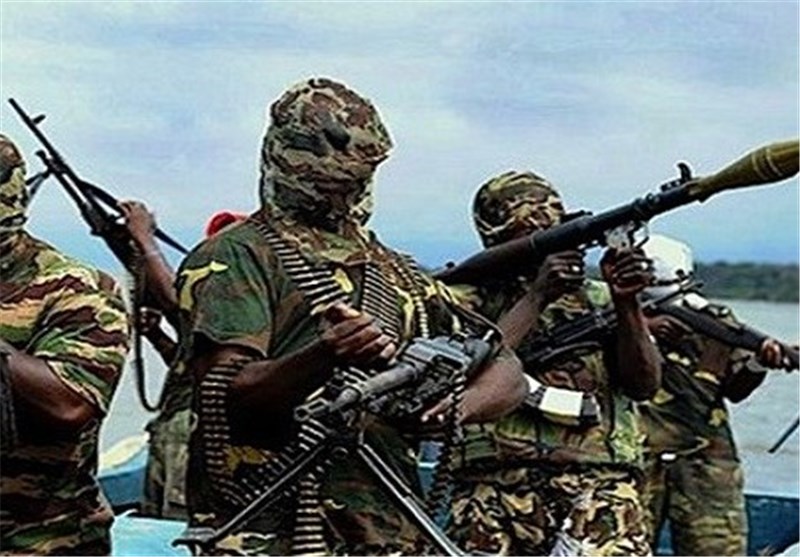 TEHRAN (Tasnim) - Suspected Boko Haram fighters attacked a village in Nigeria's Borno state, close to the border with Chad.
The attack on the northeastern village of Doron Baga is the latest in a string of attacks in the area involving Boko Haram, an armed group claming to be fighting Western influence and for the creation of a state.
Doron Baga has been repeatedly attacked and, in August this year, was the scene of intense battles between Boko Haram and both the Nigerian military and multinational security forces operating in the area.
The latest attack took place on Friday, leaving at least 50 people, mostly farmers, dead, reports say.
Many people have fled the village, which sits in a remote area of the country close to Lake Chad.
Al Jazeera's Rawya Rageh, reporting from Abuja, said that due to the remote location of the villages that come under Boko Haram attack, news of the events often come days afterwards.
According to one source, Boko Haram fighters made their entry on motorbikes and people started running to escape from them.
Some of the villagers were shot while others had their throats slit, witnesses said discussing the killings.
Just days earlier at least 45 villagers were killed when Boko Haram stormed Azaya Kura, in the Mafa area of the same Borno state.
Witnesses reported that the fighters destroyed houses and took away food and livestock.
Earlier this month, Boko Haram seized Chibok, the Borno town from where 276 schoolgirls were kidnapped more than six months ago.