President: Martyred Nuclear Scientists Epitomes of Resistance
November, 27, 2014 - 12:49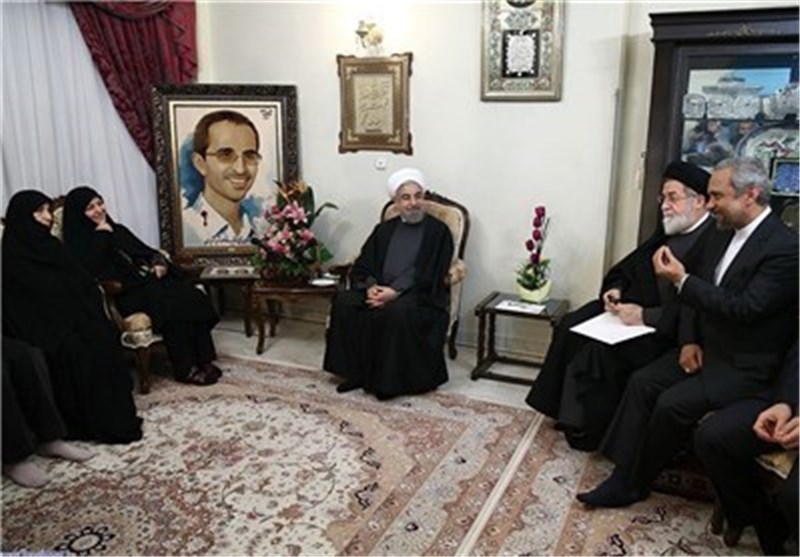 TEHRAN (Tasnim) – Iranian President Hassan Rouhani paid tribute to the assassinated Iranian nuclear scientists praising them as the symbols of resistance in the path to the country's progress and pride.
In a Wednesday meeting with the family of Majid Shahriari, a nuclear scientist killed in November 2010, president Rouhani described him as one of the most prominent nuclear experts and blamed Iran's enemies for his assassination.
"Their main purpose was intimidating our youths and scientists and making them abandon this path. But today, our youths continue their efforts in this path with more determination and seriousness," said the Iranian president.
Several Iranian scientists have been assassinated in recent years, including Masoud Ali-Mohammadi (January 2010), Majid Shahriari (November 2010), Dariush Rezaei Nejad (July 2011), and Mostafa Ahmadi Roshan (January 2012).
Days after the assassination of Ali-Mohammadi, the Iranian intelligence ministry arrested Majid Jamali Fashi, who later confessed to having killed Ali-Mohammadi on the orders of the Israeli intelligence agency, Mossad.
Iranian officials have already blamed the CIA and Mossad for the assassinations.