Israel Crimes in Palestine Detrimental to World Peace: Iran
TEHRAN (Tasnim) – A ranking Iranian diplomat said Israel's "provocative" actions in Palestine and its racist policies have detrimental effects on world peace and security.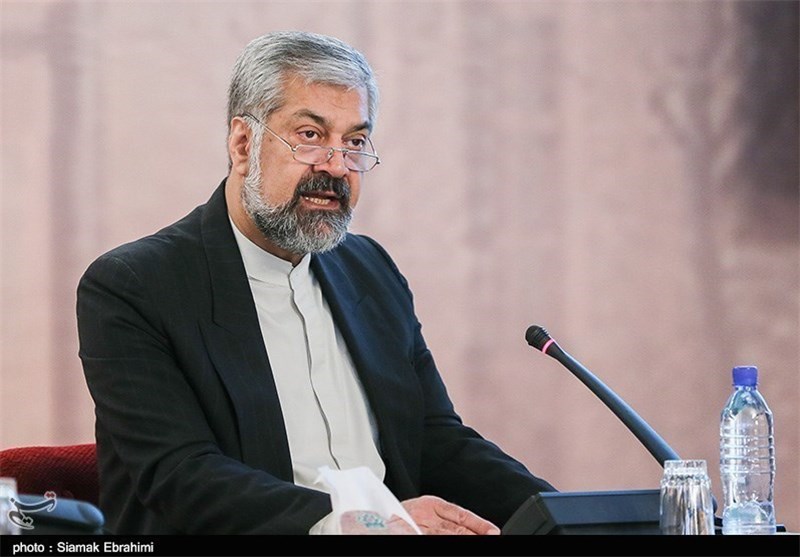 "The Zionist regime's racist policies against Palestinians and its effort to promote religious radicalism are typical examples of imposition of insecurity in the region and world," Iranian Deputy Foreign Minister Morteza Sarmadi said on Saturday.
He made the comments in an address to a ceremony held in Tehran to mark the International Day of Solidarity with the Palestinian People.
"The recent events in al-Quds and continuation of the Zionist regime's provocative moves in Judaization of al-Quds and the targeted attempts to change the city's historical and civilization identity, such as desecration of the Al-Aqsa Mosque and a plot for forced migration of the non-Jewish residents, will definitely have devastating impacts on the global peace and security," Sarmadi added.
The gathering, attended by more than 40 ambassadors and political representatives of foreign countries in Tehran, was held under the auspices of the United Nations office in Iran and of Palestine's embassy.
The meeting came against the backdrop of simmering tensions in al-Quds after Israeli authorities prevented Palestinian worshippers from entering the Al-Aqsa Mosque two weeks ago and are pressing ahead with plans to construct new settler units in East al-Quds.
The Al-Aqsa Mosque, a holy site at the heart of the clashes, was shut down for almost an entire day to all visitors.
Al-Quds has been witnessing months of violence with al-Aqsa mosque compound standing as a rallying point for Palestinian resistance to the Israeli attempts to take control of the holy site.