Iran Deplores "Flagrant" Violation of Minority Rights in US
December, 03, 2014 - 18:01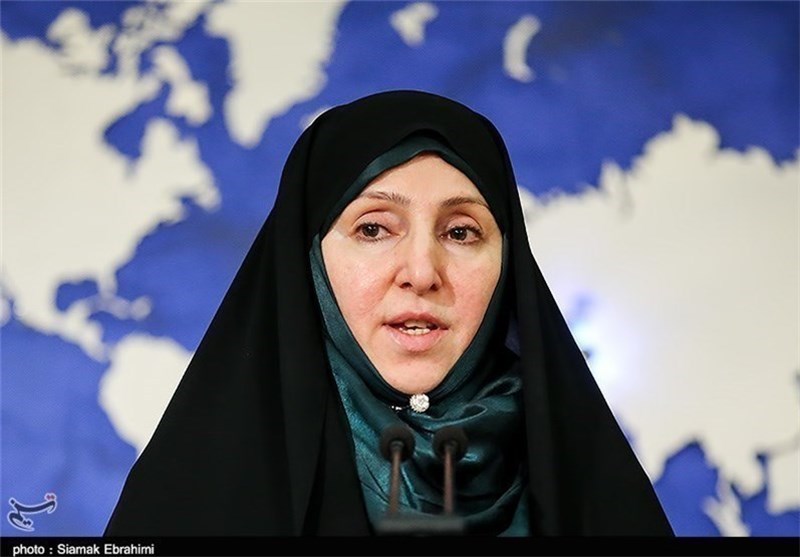 TEHRAN (Tasnim) – Iran's Foreign Ministry expressed concern about the US government's racial discrimination against African-Americans, slamming that as "flagrant and systematic" violation of rights of minorities.
Speaking at her weekly press conference in Tehran on Wednesday, Foreign Ministry Spokeswoman Marziyeh Afkham voiced concern about the racist and brutal actions by the US police, particularly against the black citizens.
"Such an issue has been repeatedly condemned in the reports released by the UN (committee) against torture, and has provoked criticism all over the world," she said.
Afkham deplored US discrimination against the black community as "flagrant and systematic violation" of rights of racial minorities, which, along with impunity for the violators of those rights, has raised concern among the human rights advocates in the world.
Her comments came against the backdrop of protest rallies in the US after a grand jury decided not to indict Darren Wilson, a white police officer who shot 18-year-old unarmed black teenager Michael Brown to death this summer in Missouri.
Elsewhere in the press conference, the spokeswoman rejected media reports on Iran's military cooperation in Iraq, and reiterated that Tehran's policy toward Baghdad has remained unchanged and that Tehran provides only "consultative assistance" to the Iraqi officials in the fight against Takfiris and the ISIL militants.
On Tuesday, the Pentagon said it had no reason to doubt reports that Iranian fighter jets had bombed ISIL targets in Iraq's Diyala.
"I have seen those reports. We have no indication that the reports are not true that Iranian aircraft have conducted air strikes, in the last several days, against ISIL targets in eastern Iraq," John Kirby, the Pentagon press secretary, said.