Egyptian Court Orders Retrial of Al Jazeera Journalists
January, 01, 2015 - 14:20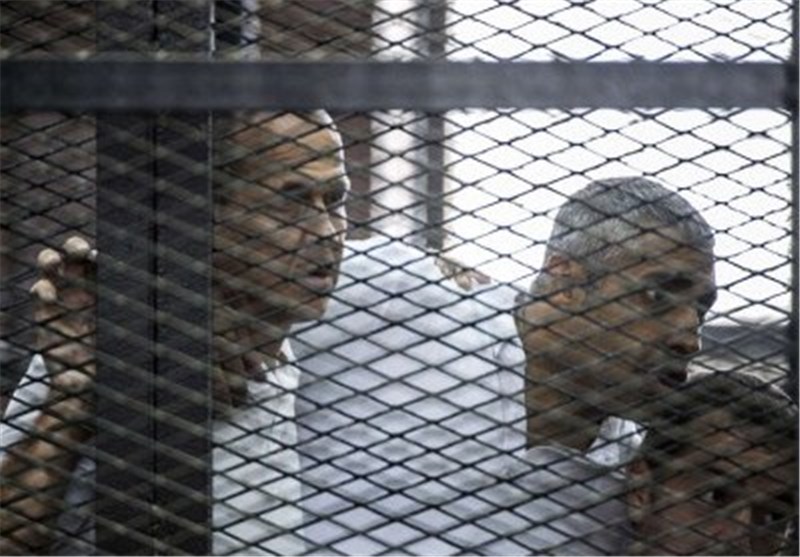 TEHRAN (Tasnim) - Egypt's highest court ordered a retrial of three jailed journalists working for Al Jazeera television, citing procedural flaws in last year's trial, defense lawyers said on Thursday.
Australian Peter Greste, Canadian-Egyptian Mohamed Fahmy and Egyptian national Baher Mohamed were sentenced to seven to 10 years on charges including spreading lies to help a "terrorist organization" -- a reference to the outlawed Muslim Brotherhood.
The trial of the journalists was condemned by human rights groups and Western governments and prompted the United Nations to question Egypt's judicial independence. The case has also contributed to tensions between Egypt and Qatar, where Al Jazeera is based.
Amid speculation that President Abdel Fattah al-Sisi could pardon or deport the men, who have been in jail for over a year, lawyers and relatives had hoped the retrial decision would include an immediate release on bail.
"They will not be released until they appear before the new chamber, which will decide whether to release them or not," said defense attorney Mostafa Nagy, who represents Greste and Mohamed.
He and another defense attorney said the judge had not set a date for the new trial although they believed proceedings could begin within a month. The journalists' lawyers can apply for bail during the first retrial hearing, Reuters reported.