Velayati: Terrorist Groups in Iraq on Verge of Collapse
TEHRAN (Tasnim) – Head of the Strategic Research Center of Iran's Expediency Council Ali Akbar Velayati underlined that terrorist groups in Iraq, particularly the Islamic State in Iraq and the Levant (ISIL), are no more powerful and are on the verge of defeat.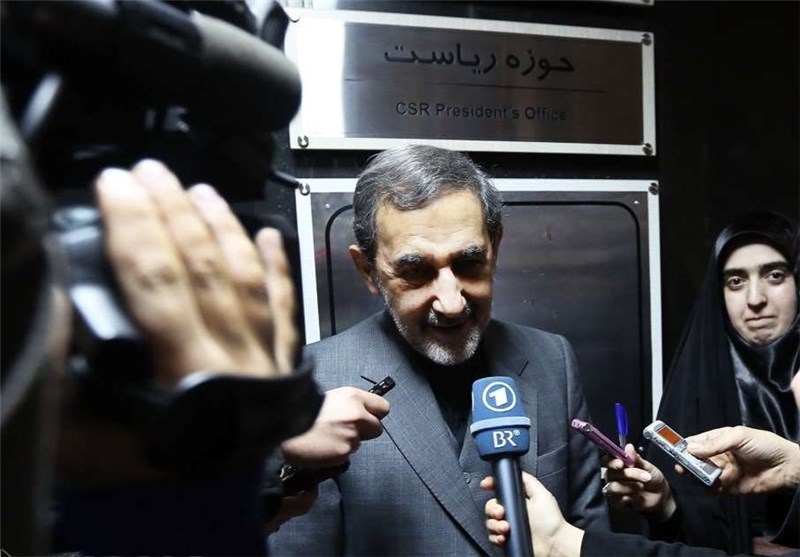 "Terrorist groups, like ISIL, are on the verge of defeat and now Iraq is in tranquility more than any other time thanks to the efforts made by the Iraqi people and volunteer forces... after Grand Ayatollah Seyed Ali al-Sistani's fatwa for jihad," Velayati told reporters in Iraq on Sunday.
"Therefore" he said "the ISIL and other terrorist groups are coming to their end."
He further noted that independent observers both in Iraq and Syria confirm that the terrorist groups are not as powerful as before.
The Iranian official also pointed to his meeting with Head of the Islamic Supreme Council of Iraq Ammar al-Hakim earlier this morning, saying that in the talks, the latest developments in the Arab country were discussed.
The ISIL militants made swift advances in northern and western Iraq over the summer, after capturing large swaths of northern Syria.
The terrorist group claims as an independent state the territory of Iraq and Syria, with implied future claims intended over more of the Levant, including Lebanon, occupied Palestine, Jordan, Cyprus, and Southern Turkey.
Later, tens of thousands of volunteer forces have taken up arms to fight against the ISIL following Ayatollah Sistani's fatwa.
Grand Ayatollah Sistani, who rarely appears in public, is highly influential in the Shiite Muslim world and is adored by millions. Around 1.5 million Iraqi volunteers from all ages including retired army officers have volunteered to join battles against the militants of the al-Qaeda-linked ISIL.