Iraqi Politician Opposed to "Religious Federalism"
TEHRAN (Tasnim) – Head of the Islamic Supreme Council of Iraq Ammar al-Hakim voiced his strong opposition to the division of Iraq based on religious affiliation.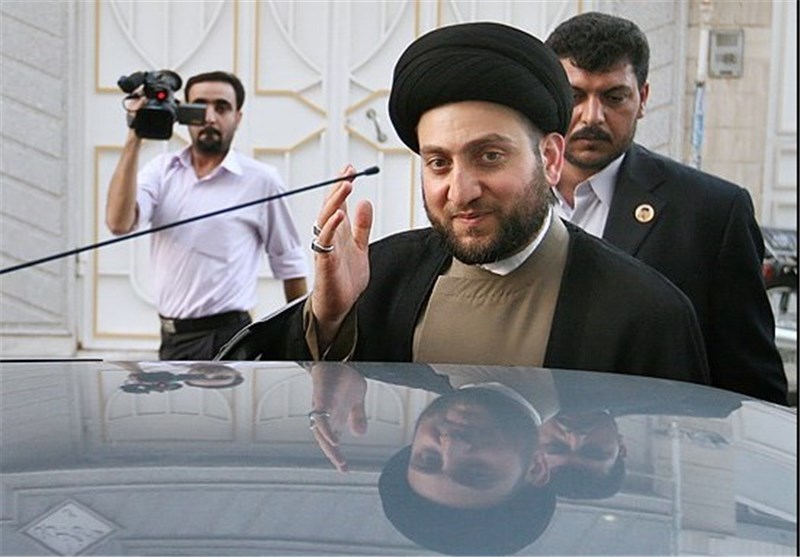 Speaking to reporters after his meeting with Head of the Strategic Research Center of Iran's Expediency Council Ali Akbar Velayati on Sunday, Hakim said he is against federalizing Iraq based on religious diversities, but at the same time called for the formation of local states, which defend Iraq's territorial integrity.
"The issue of federalism in Iraq is a matter of law, but today religious groups has used the issue as a leverage to reach their demands," he said.
He said he is seeking to create local administrative governments, adding that it means creation of federal regions which also preserve Iraq's territorial integrity.
As regards his meeting with Velayati earlier on Sunday, Hakim said they explored avenues for the promotion of mutual cooperation between Tehran and Baghdad.
He noted that they also discussed problems facing the two countries, including foreign threats.
Since June 10, 2014, Iraq has witnessed a fresh wave of violence after militants from the Islamic State in Iraq and the Levant (ISIL) terrorist group took control of large swathes of the war-stricken country.
Later, Iraqi security forces backed by thousands of volunteers have pushed ahead with their campaign against the militants and managed to retake control of several areas captured by the ISIL.